We're excited to honor Doug Henry, Dr. Courtney Lewis, and Janine Chiappa McKenna as the 2022 President's Awards recipients. This year's honorees were selected by AAA President, Dr. Ramona Pérez.
Dr. Doug Henry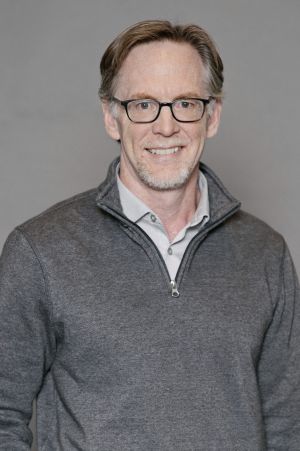 Dr. Doug Henry has been selected for his work as treasurer for the last four years (2018-2022), taking the Association through highly turbulent economic markets that resulted from not only a global pandemic, but also increased instability from a major war in Ukraine, increasing authoritarian regimes, and broken supply chains. During this time, Doug monitored the market to assure that the Association remained financially strong, but also contributed substantially to the negotiations for a new publishing contract, worked with our Sections to create new endowments and prizes for their members, and was a strong voice on the many issues that senior leadership has had to address in recent years. The health of the Association today is in large part a result of Doug's commitment and dedication to all of us.
Dr. Doug Henry is a medical anthropologist at the University of North Texas, who served as AAA's Treasurer for 4 years, and SMA's Treasurer for 3 years.  His anthropological work has centered in clinical and public health, from distress idioms expressed during violent conflict, refugee resilience responding to relief aid, the role of explanatory models in US notions of insomnia and sleep apnea, and recently- the lay epidemiology of risk surrounding the emergence and consumption of hemp-derived cannabinoids
Dr. Courtney Lewis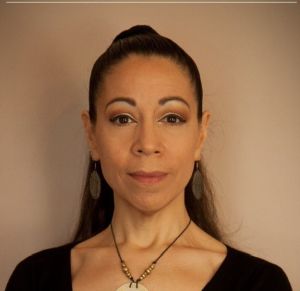 Dr. Courtney Lewis was selected for her work as Program Chair for the 2022 Annual Meeting alongside Bianca Williams, our 2020 and 2021 Program Chair. Courtney accepted the opportunity to develop a program that would embrace the changing structures of conference meetings and address access through universal design of both virtual and hybrid formats. She put together an outstanding executive program committee that reflected on the turbulence of our times and created a programmatic theme that embraced our challenges, offering our members an opportunity to demonstrate the impact of anthropology during unsettling times. Courtney rose to the challenge of restructuring the format for presenters, working alongside AAA staff to assure that all members had access to participate. Her tireless energy, insight, and commitment to our Association resulted in the success of the Annual Meeting.
Dr. Courtney Lewis is an economic anthropologist and citizen of the Cherokee Nation who works on issues of Indigenous rights, economic justice, food and agricultural sovereignty, Native Nation economic development, and American Indian entrepreneurship. Her award-winning book, Sovereign Entrepreneurs, examines Native Nation economic sustainability and stability through the practices of individual Eastern Band of Cherokee Indians small business owners and entrepreneurs during the Great Recession. Her current project takes this focus deeper by following American Indian food-entrepreneurs during the COVID-19 pandemic, questioning how the recent practices of the food sovereignty movement intersect with these business owners' practices during a time of crisis.
Janine Chiappa McKenna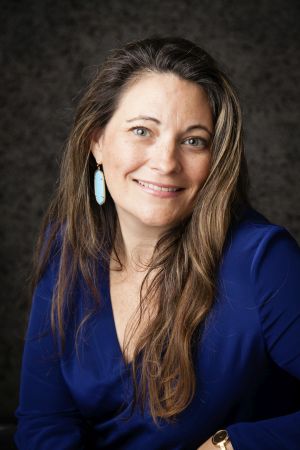 Janine Chiappa McKenna was selected for her work as the stabilizing force behind our publishing worlds at AAA since 2016. During her tenure she has supported the formation of two new journals, bringing our publishing portfolio to 24 journals. Overseeing 24 journals and our news magazine Anthropology News, each with its own brand and style, during a time of great change in the publishing industry is a huge responsibility all on its own. Janine has done this while also being instrumental in negotiating the new publishing contract that will take us into the next five years, and in response to the needs of our authors, editors, and publisher, she created new editorial resources that create efficiency and free up our colleagues to do the hard work of research and writing. Her knowledge of the publishing industry, commitment to the future of each of our journals, and unwavering work ethic have been critical to our publishing future.
Janine Chiappa McKenna has served as Director of Publishing at the AAA since March 2016 and is responsible for the oversight and overall management of AAA's peer-reviewed journals, Anthropology News, and a new monographs series. Since 2016 she has supported the formation of two new journals, bringing the AAA's portfolio to 24 journals, and completed two publishing contract negotiations for the AAA, during a time of great change and uncertainty in the publishing industry. She manages finances, budgeting, and long-term planning for AAA's publishing program and is staff liaison to the Anthropologic Communications Committee and the Publishing Futures Committee. She also serves as staff support for the Ombudspersons for Sexual Harassment and Assault. None of this would be possible without the tremendous talent within the AAA Publishing Office, particularly Natalie Konopinski and Chelsea Horton.