Photo Contest
Below you will find photo captions and credit information for images used throughout the site. Many of our images are from the annual AAA Photo Contest, of which photo subjects provided consent for their image to be used and the photographer has been credited.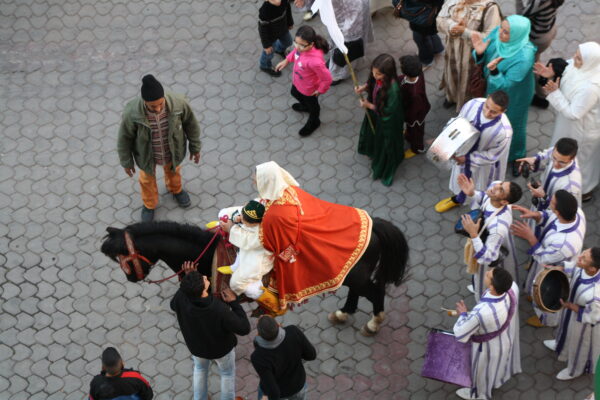 Rights of Passage
By Souad Azizi
A Moroccan boy child going through the ritual horse ride (rekba), before the circumcision ceremony. The picture has been taken during a long-term ethnophotographic observation of infant rituals, in the city of Mohammedia (Morocco), on January 28, 2013.
Bebeji with her younger sister and her daughter-in-law
By Harjant Gill
Now in her early 80's, bebeji (senior mother) wonders if might be the last time she'll get to see her grandson, who lives abroad and has returned home to Punjab (India) after five years.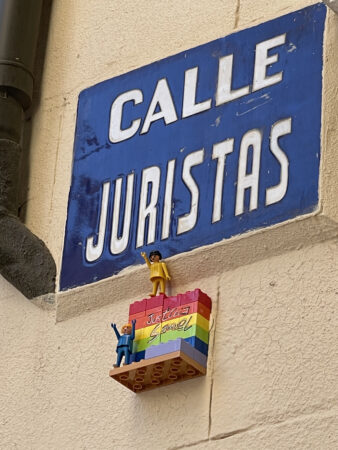 Justice for Samuel! Justice for All!
By Mirtha Garcia
Toy figurines with the pride flag were placed in front of a street sign in Valencia, Spain, as an act of protest and call for justice for the LGBTQ+ hate crime against Samuel Luiz Muñis who had been killed two days earlier.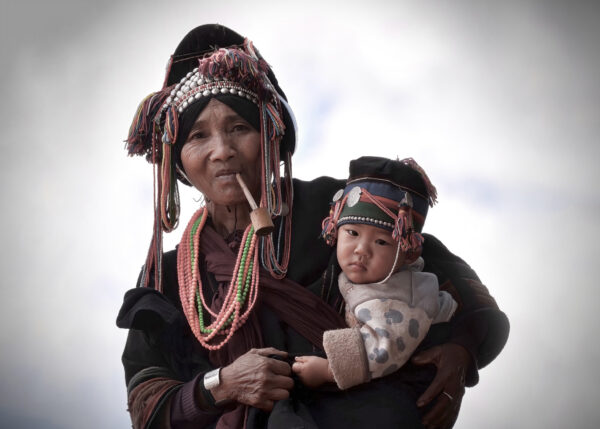 Intergenerational bond  
By Nathaniel Farouz
In South-West China, grandparents traditionally care for their grandchildren while parents work in the fields. They usually develop a strong bond, like this grandmother and her grandson, from the "sharp-headed" tribe of the Akha ethnic minority. Photo from a field trip in 2012.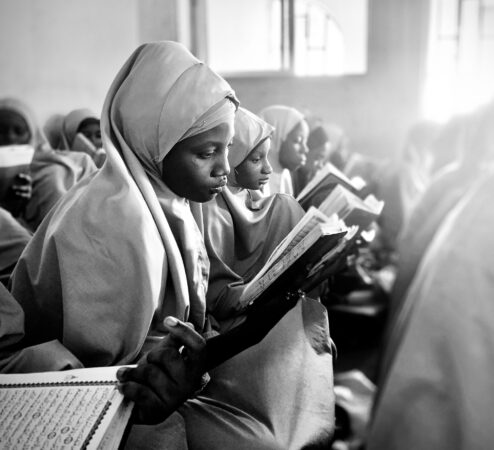 Rigorous Recitation   
By Adriana Myland
Young girls learn to recite the Qur'an in Islamiyya or Islamic school in Kano, northern Nigeria on a hot afternoon day in April.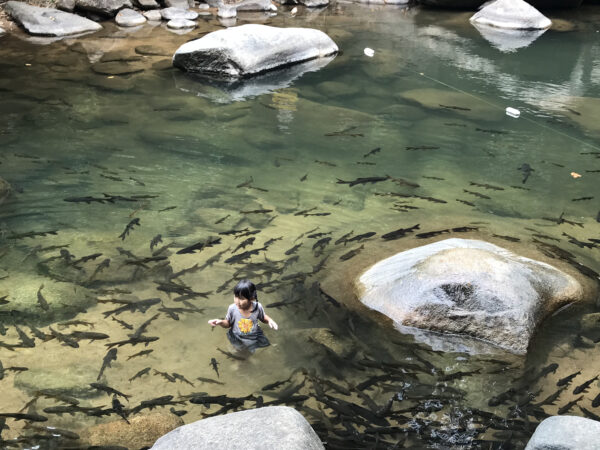 Aquatic Creatures 
By Andrew Johnson
Life on the Mekong involves an intimacy between people and fish, between water and land. Each comes to know the other, and depend on each other.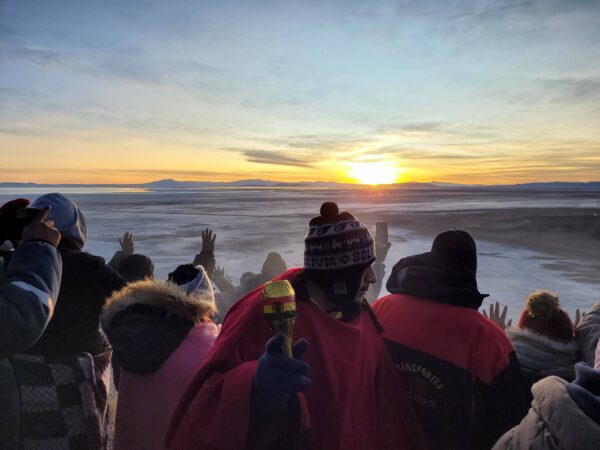 Receiving Aymara's New Year on top of Llipi Mountain
By Mario Orospe Hernandez
Colcha K mining community, on the shores of the Uyuni Salt Flat, the biggest Lithium reserve worldwide, celebrates Aymara's New Year's Eve on top of the Llipi mountain. After the sunrise, "Poncho Rojo" musicians play and sing, while the community dances to celebrate.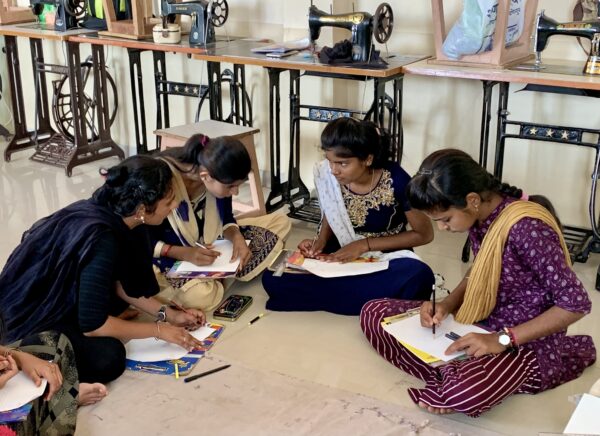 Language Mapping
By Jessica Chandras
Young multilingual Banjara women in Maharashtra, India discuss where they use different languages and draw maps of these locations in their communities. These women were asked to draw maps connecting space and language use for linguistic anthropology research in 2022.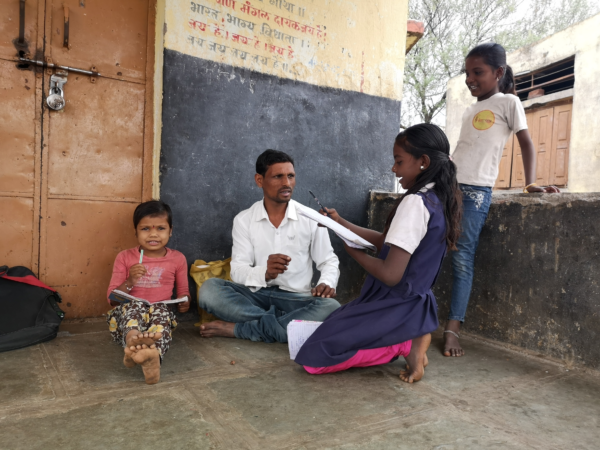 Out of school 
By Devayani Tirthali
During the pandemic, a Banjara facilitator conducts Anandshala, an informal neighborhood school, outside a padlocked school in India. Youth from the community were trained to reach the most disadvantaged children left without learning materials or possibility of online learning.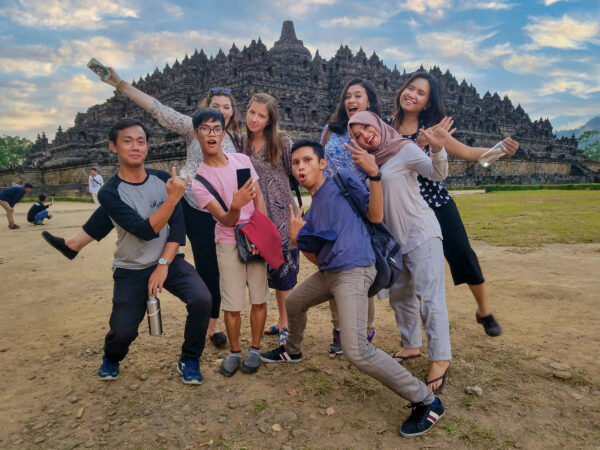 Borobudur Freestyle
By Gareth Barkin
Rethinking study abroad's historic power inequities, this program enrolls students from the University of Puget Sound along with students from across Indonesia to study and work collaboratively on ethnographic research projects across a range of sociocultural themes.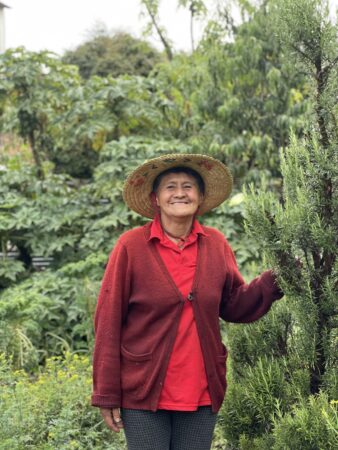 Gardens of Resistance            
By Andrea Sanchez Castaneda
Urban Indigenous gardens for the Muisca community of Suba serve as sites of resistance, food sovereignty, and cultural revitalization in the face of urbanization. Chavelita stands by her garden located in Suba, Bogota, Colombia in October 2021.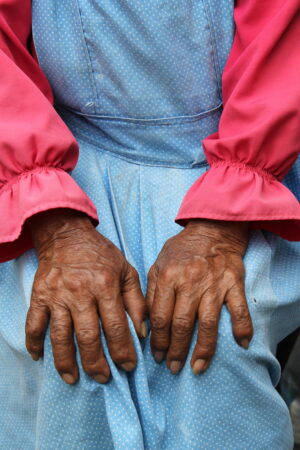 The hands of Agriculture       
By Fabian Ardila-Pinto
Photo taken in Villa de Leyva, Boyacá, Colombia, April 2016. The hands of peasant women are evidence of culture, education, cuisine and ancient ideas and practices that allow the perseverance of food diversity in the world.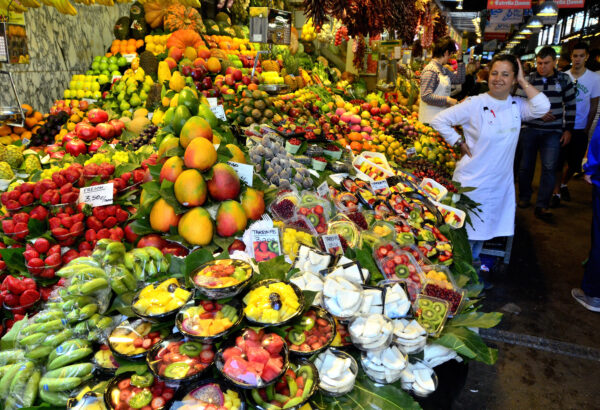 Barry Kass
Title: Mercat de la Boqueria
Caption: The Boqueria market in Barcelona, Spain is an excellent expression of the globalization of human food, with delightful treats from every region of the world artistically displayed for the shoppers.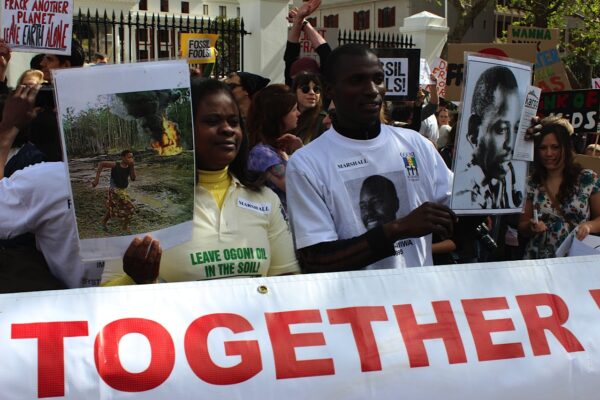 Julie Maldonado
Title: Resistance Together Knows No Bounds
Caption: Cape Town, South Africa, September 2012 A group of Ogoni asylum seekers, who were forcibly displaced when they stood up against the terror and destruction wrought by Shell Oil and other oil corporations in partnership with the Nigerian government, unite with the Treasure the Karoo Action Group to resist against Shell's fracking in the Karoo.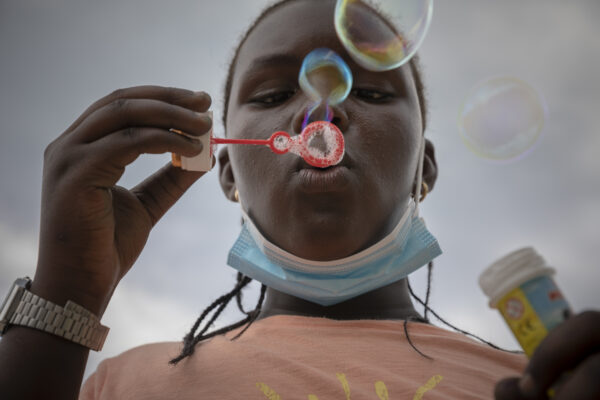 Photo Title: Bubbles       
By Tomasz Salinski
Caption: Because we all deserve to dream and play in a free world. – Sant Carles de la Ràpita, a small town in Catalonia, Spain, EU – Each day in a summer Red Cross volunteers take kids from families who need support to play. It gives parents or guardians 3 – 4 hours of extra free time.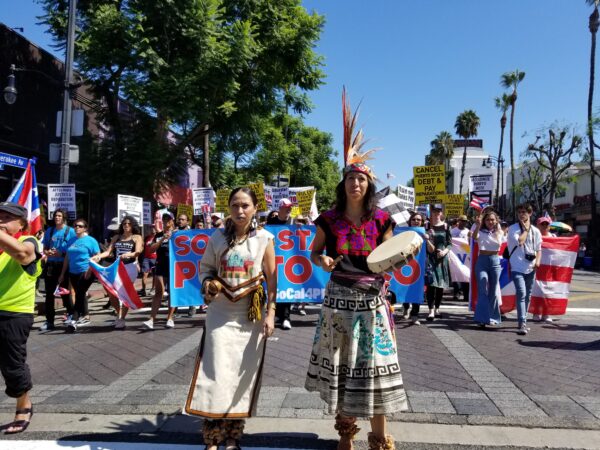 Photo Title: Puerto Ricans in Los Angeles   
By Nicole Hernandez
Caption: A rare moment of solidarity between Los Angeles and Puerto Rico in 2018 highlighting the 1st anniversary of Hurricane Maria in 2017. The 2010 Census showed that 23% of all Puerto Ricans in California, of approx. 300K, live in Los Angeles County.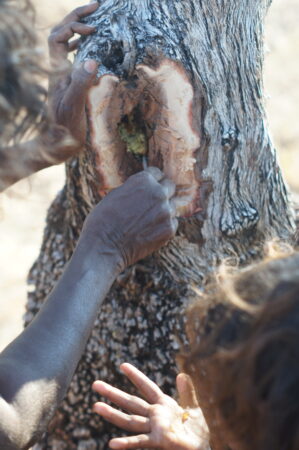 Photo Title: Collecting Beranggool
By Catherine Massola
Caption: For Gija people in the east Kimberley, collecting and eating Beranggool is a popular shared activity that strengthens cultural knowledge and identity. Beranggool (also known as Sugarbag) is a specific type of honey made by Australian native stingless bees.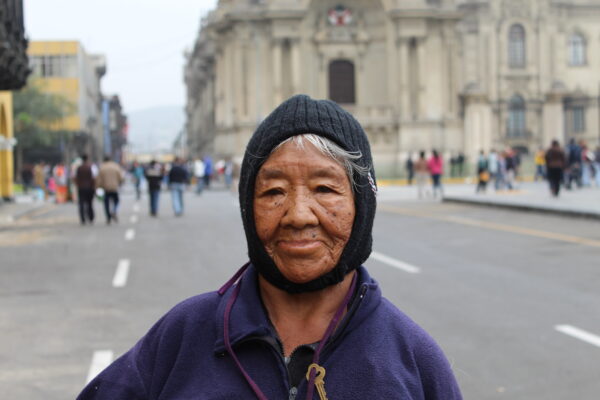 Photo Title: An Old Face, A City
By Magdalena Zegarra Chiappori
Caption: An old woman of humble condition looks at the camera in the middle of the Main Square, in front of the Government Palace, in Lima, Peru. In today's Peru, many older adults age amid marginalization and poverty.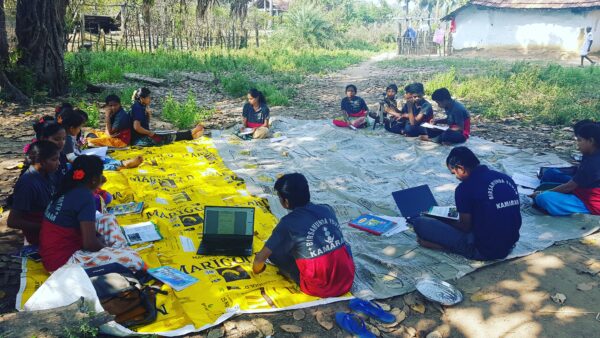 Photo Title: Indigenous Researchers   
By Elvin Xing Yifu
Caption: Koya youths are meeting to discuss a research project on Koya Indigenous knowledge. Through this project, they are expressing a collective aspiration to preserve and authenticate their Indigenous knowledge on their own terms.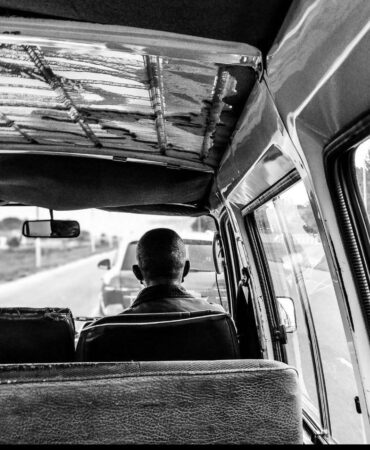 Photo Title: uMageza Empompini
By Dineo Mtetwa
Caption: The soweto township slang refers to a minibus taxi driver as "umageza empompini" which directly translates to bathing at the tap. Minibus taxi drivers begin their trips as early as 4 a.m. to beat rush hour every morning to transport black township dwellers and workers.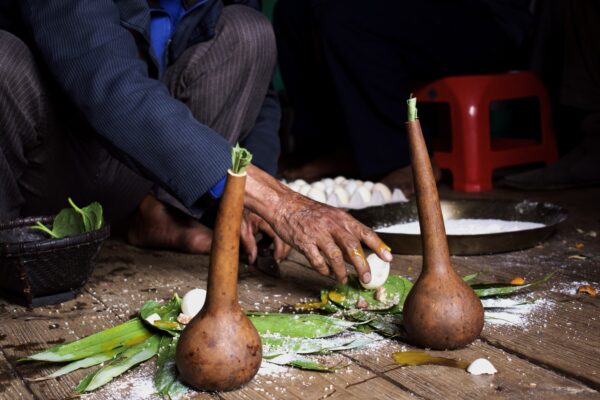 Photo Title: Ñiam-Tre Egg Divination
By Clarissa Candace Giri
Caption: April 2021. Nangbah, West Jaiñtia Hills District, Meghalaya. Egg Divination being performed by a clan elder at the "Ruid Luti" ritual, which is done to pave the way forward in life and open doors of opportunity for the individuals for whom it is performed.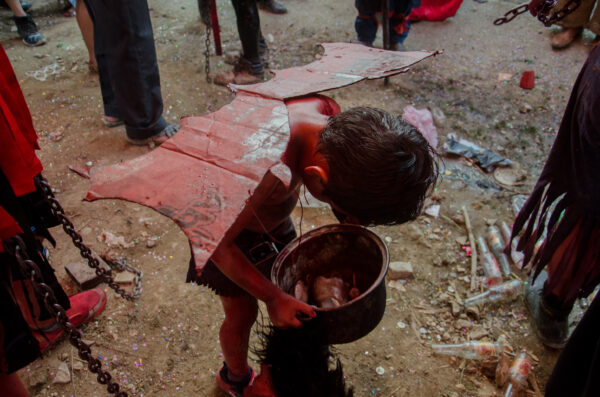 Photo Title: Child Playing and Making an Offering as a Request of Abundance. 
By Alejandra del Angel Romero
Caption: A child plays (a name given by the Otomi community to the dance ritual) as he makes an offering in the devil's large dish (or pan) to ask for harvest abundance, well-being, and prosperity in the ñuhu carnival of Cruz Blanca, in Ixhuatlán de Madero, Veracruz, México.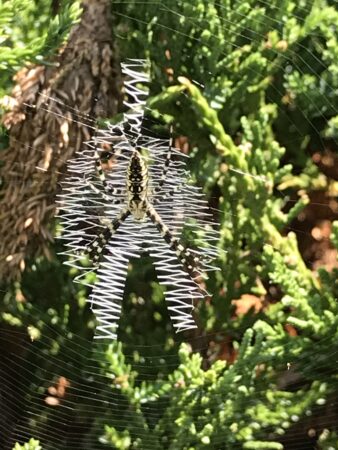 Photo Title: Spider Man Web
By Chase Matthews
Caption: Spiders are known for their unique web designs. This photo was captured in Upper Marlboro, Maryland by future anthropologist Chase Matthews. A spider spun a web with humans in mind, reminding us that art is life.
Photo Title: Ruk'u'x Ixim, Ruk'u'x Kinäq'
By Silvia Sánchez Díaz
Caption: Corn and beans have always conversed with one another in the context of the Mesoamerican milpa, but in this picture, they do so from across a workers' pathway in Pa Su'm. An ethnographer in training took this picture as she shifted lanes while picking native piloy beans.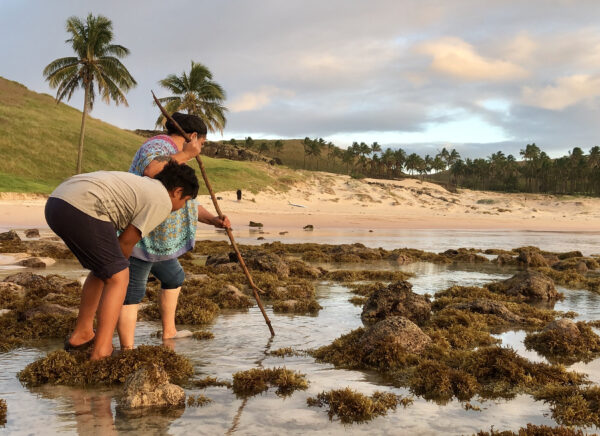 Photo Title: Sunset Crabbing Lesson
By Sonya Petrakovitz
Caption: A woman demonstrates to her nephew how to spear-hunt for crabs within the shallow tide pools of Anakena beach on Rapa Nui (Easter Island) in May 2020.
Event Photos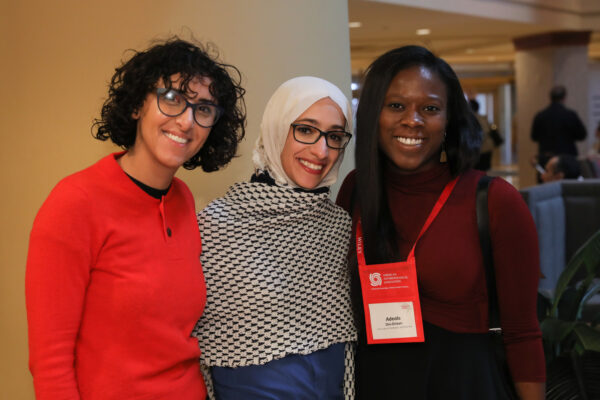 Josh Gold Photography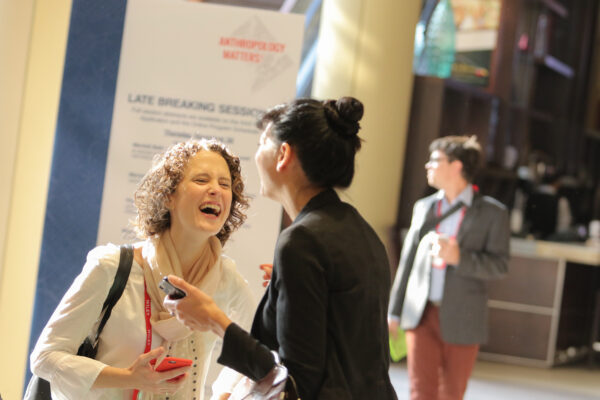 Josh Gold Photography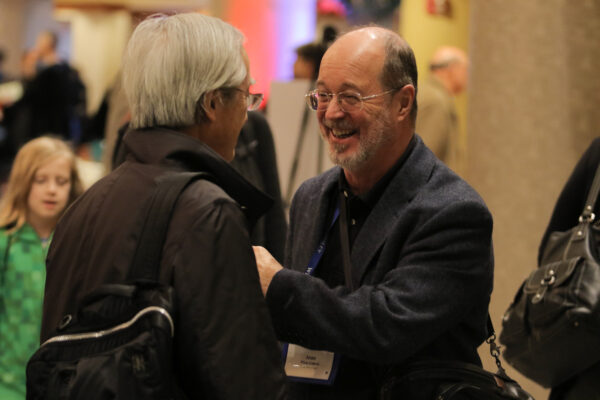 Josh Gold Photography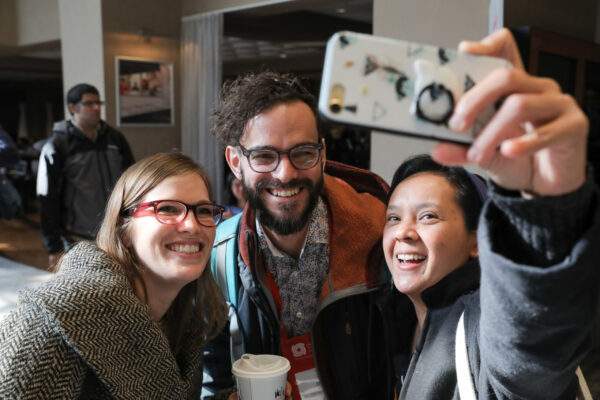 Josh Gold Photography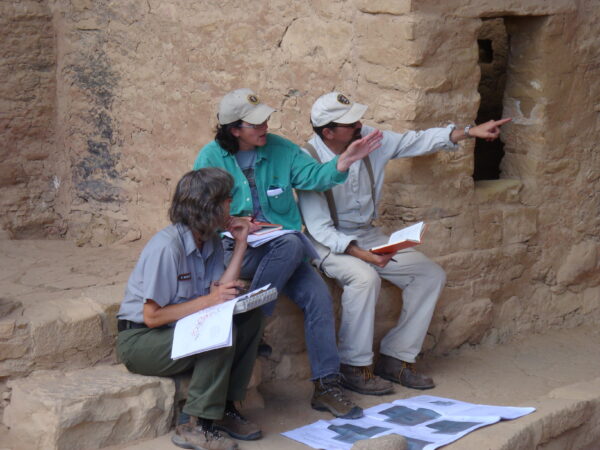 Donna Glowacki, Notre Dame
Stock Photography