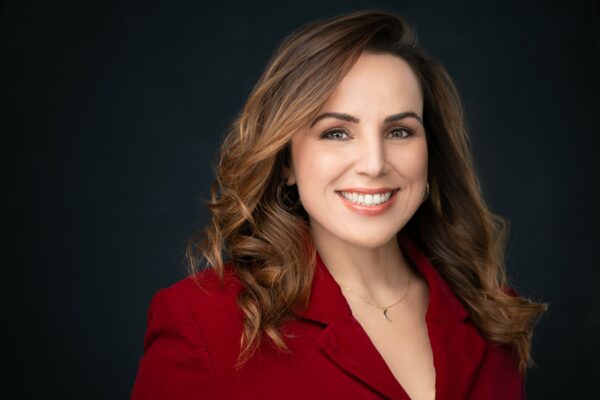 The American Anthropological Association (AAA), the world's largest organization devoted to advancing the field of anthropology, is pleased to announce the appointment of Ady Arguelles-Sabatier as its new executive director. With a proven record of strategic leadership and a deep commitment to promoting anthropological research and education, Arguelles-Sabatier brings a wealth of experience and a fresh perspective to the Association.
"I am deeply honored and excited to serve as the Association's next executive director," Arguelles-Sabatier said. "Anthropology has the power to illuminate the complexities of our world and drive positive change. I am committed to fostering collaboration, amplifying diverse voices, and advancing the relevance of anthropology in addressing pressing global challenges. Together with the dedicated members of the AAA, I am eager to embark on this transformative journey and make a lasting impact on the field."
As the Executive Director of the AAA, Arguelles-Sabatier will be responsible for guiding the organization's overall strategic direction, enhancing member engagement, and advocating for the importance of anthropology within our communities. With a steadfast dedication to inclusivity and interdisciplinary collaboration, Arguelles-Sabatier aims to further advance the AAA's mission of fostering a comprehensive understanding of human diversity and promoting the application of anthropological knowledge in addressing contemporary issues.
"Ady Arguelles-Sabatier's extensive experience in the field, strategic acumen, and commitment to promoting anthropological scholarship make her the ideal leader to guide the AAA into its next chapter," said AAA President Ramona Pérez. "Her dedication to promoting inclusivity and advancing anthropological research will undoubtedly propel the association forward. I have full confidence in Arguelles-Sabatier's leadership and look forward to working closely with her to further our mission."
Arguelles-Sabatier joins the AAA with an exceptional background in anthropology and association management, dedicating her career to social entrepreneurship projects and non-profit fundraising for more than 20 years. She comes to the AAA from her role as the Senior Executive Director of Development, Innovation Philanthropy & FIU Ventures, as well as the Interim Senior Executive Director of Corporate Relations at Florida International University. She played a key role in supporting FIU Foundation in successfully surpassing its Next Horizon Campaign goal of $750 million by nearly $100 million dollars. She served as the Chief Business Development Officer for Celebration of the Sea Foundation and contributed to raising over $3.6 million as the Director of Sponsorship and Activation for The City of Miami Beach's historic Centennial celebrations, the largest city activation in the history of Miami Beach.
Arguelles-Sabatier also served as Senior Team Leadership Manager at the Miami Children's Museum and Director of Education for Church by the Sea (Bal Harbour), leading the full restructuring and redesign of the children's educational programming. Her passion for ocean conservancy began with her interest in underwater archaeology. She is a NAUI Certified Rescue Diver and Aquatic First Aid Responder.
Arguelles-Sabatier will join the AAA as Executive Director on July 31st, 2023.