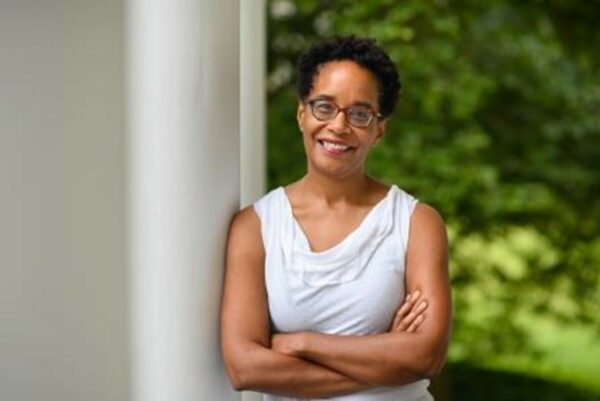 The American Anthropological Association (AAA) is pleased to announce that Carolyn Rouse (Princeton University) has been elected to serve as president-elect/vice president (2023-2025). She will begin her term as president-elect/vice president at AAA's Annual Meeting in Toronto this November and will assume the office of Association president at the 2025 Meeting.
Professor Rouse's work explores the use of evidence to make particular claims about race and social inequality. Her work on religion focuses on how authority in Islam is used to validate notions of racial equality and social justice. Additionally, her work in medicine focuses on uncertainties around what constitutes a racial health disparity, and the evidence-based research used to assert particular narratives of injustice and calls for reparations.
"Anthropology is, without a doubt, a critical discipline for the 21st century," Rouse said. "My goal is to work with the AAA President and Executive Director to ensure that the association is structured to best support dynamic publishing, mentorship, teaching, research, engagement, and debates. As an organization, we are the people who legitimate our field by making it legible to academic institutions, organizations, businesses, and the world. This requires working together; welcoming rigorous and diverse scholarship and scholars; and challenging prior scholarship while allowing contemporary scholarship to also be challenged. There are ways to restructure the AAA to promote those goals, and I would like to be part of a team to redesign the AAA for the 21st century."
Rouse is also a filmmaker and has produced, directed, and/or edited a number of documentaries including Chicks in White Satin, Purification to Prozac: Treating Mental Illness in Bali, and Listening as a Radical Act: World Anthropologies and the Decentering of Western Thought. As an extension of her commitment and training in visual anthropology, in the summer of 2016 she created the Ethnographic Data Visualization Lab (VizE Lab).
"Carolyn brings extensive leadership skills, deep experience in Section leadership, and a powerful voice for the future of the AAA," added outgoing AAA President Ramona Pérez. "Her tenure will be an exciting time for all of us."