Anthros on the Public Stage: Interactive Workshop for Public Speaking & Writing
Oct 6 @ 12:00 pm

-

2:00 pm

EDT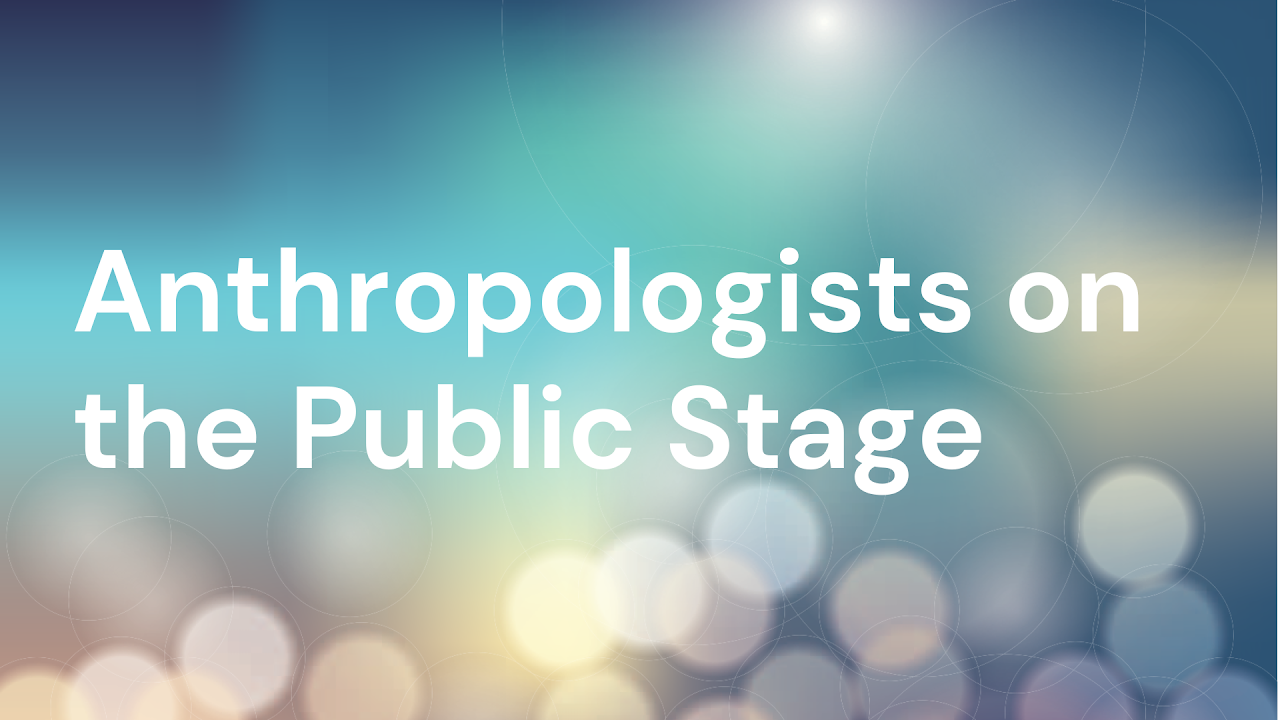 Are you an anthropologist eager to share your research experiences and insights to make a difference in the world? Have you ever wondered how to tell a compelling story that can help people understand each other better and resolve their differences? Would you like to learn some strategies for communicating persuasively with print/digital media? Or might you be interested in coaching peers, students, or groups you work with to relate their experiences? If you answered yes to at least one of these questions, this course is for you!
This course has two overarching goals: 1) Take the guesswork out of speaking to and writing for general audiences, and 2) Equip you with the tools and strategies for successful public engagement. To accomplish these goals, we will build on four modules from the anthrocurious.com production of Anthropologists on the Public Stage (2022):
Develop an Idea Worth Sharing
Connect with the Media
Tell a Great Story
Promote Yourself and Anthropology
Four two-hour sessions represent the foundation for the course, with assignments in between, from Noon – 2:00 p.m. Eastern on October 6, 13, 20, and 27. At the start of each session, we introduce relevant video and solicit your reactions to it. Then we springboard to exploring an idea you would like to share publicly, using tips presented in the video. In at least two sessions, we will be uploading one or more documents (e.g., working papers, articles, reflections) to an AI platform and will suggest some ways to query it. Then, it will be your chance to become creative as you see your initial idea in relation to the AI-generated text. You will work to extend your idea in new directions with strategies for developing your plan for media and public engagement. Opportunities will be available to get guidance from communication experts during the course.
By participating in this course, you will come away with a media and public engagement plan, which includes storytelling techniques and tools to move from idea to audience-ready, media outreach tactics, and promotional strategy.