Members' Programmatic, Advisory, and Advocacy Committee (MPAAC)Visit the Virtual Events page for a list of upcoming webinars and events. You can also find many recordings on our official YouTube channel.
Previous AAA Webinars and Events
Town Hall for the Final Phase of AAA Strategic Plan – President/Executive Director to discuss priorities for the next Five Years 
Tuesday, July 13
Wednesday, July 14
The Association stands at a crossroads, and we need to chart a clear direction for which way we are headed. We want to set an agenda to build trust and accountability into our Association, promote equitable knowledge production and circulation, and increase public awareness of the important work our members do as teachers, researchers, and practitioners. Please plan on joining this special Town Hall to help the AAA clarify its strategic goals and objectives for the next five years. This discussion, open to members and non-members, will be held at noon EDT Tuesday, July 13th, and again at noon EDT on Wednesday, July 14th for those unable to make the Tuesday Town Hall.
Charlottesville Teach-In and its Impact: White Power, Genocide and Yes, It Can Happen Here
Thursday, May 27
Alexander Hinton explains how murky politics, structural racism, the promotion of American exceptionalism, and a belief that the US has achieved a color-blind society have diverted attention from the deep roots of white supremacist violence in the US's brutal past. Hinton details the warning signs of impending genocide and atrocity crimes and the shocking ways in which "us" versus "them" violence is supported by inherently racist institutions and policies. He'll also discuss, with two of his students, the impact his popular teach-in had following the events of Charlottesville, by departing from a more traditional pattern of teaching and learning.
Let Your Voices Be Heard!
MPAAC Discussion on Labor, Gender, Anti-Racism & Social Justice Issues 
Thursday, May 20
In our first Meet the Seats (ask me anything) series, we welcome your participation in a robust and candid discussion about the pertinent issues the Labor, Gender, and Anti-Racism & Social Justice representatives on your Members Programmatic Advocacy and Advisory Committee (MPAAC) have worked on and will continue to address going forward, including sexual harassment, policing/anti-racism, and how the pandemic has affected the workforce. This open discussion will be an opportunity for you to speak out and have MPAAC gain inputs about issues we should pursue, and how to pursue them.

Recording
Town Hall with AAA'S President and Executive Director: Priorities for the Next Five Years
Wednesday, May 12
Friday, May 14
As an Association, we need to ensure the professional needs and aspirations of all anthropologists are reflected in our agendas for action. Your participation in this special Town Hall will help provide the AAA with a concrete set of plans to implement over the next five years. You are the Association – your elected officials in the many bodies that make up the AAA only reflect what you as members want us to do. This candid discussion is open to members and non-members. Help us set the future direction of the field.
Real-Time (CART) Captioning will be available during this webinar. When and if possible, a PDF or PPT of the webinar slides will be available in advance on this page. Additional accommodations, such as ASL, may be requested during the webinar registration process.
Grant Writing for Dissertations & Beyond
Thursday, April 29
Writing grants to support dissertation research/writing has become essential for many graduate students in Ph.D. programs. In this conversation, we discuss the main granting agencies that support anthropological fieldwork—Wenner Gren and the National Science Foundation—and the genres of grant writing for anthropological audiences. We discuss our experiences as grant writers and as reviewers with attention on capturing a reviewer's interest and addressing their concerns. A Q&A will follow the conversation.

Organized by the Society for Medical Anthropology and the Society for Psychological Anthropology.
Webinar Recording
Student-Led Town Hall for a More Inclusive AAA
Wednesday, April 28
Anthropology students, we want to hear from you! Share your thoughts and ideas about the future of the AAA and meet your student leaders from the AAA Executive Board and the Members Programmatic Advocacy and Advisory Committee (MPAAC). The events of this past year have upended the status quo and brought well-deserved attention to issues of inclusion. We welcome your participation in a robust and candid discussion about issues facing anthropology students today. All anthropology students are welcome to attend and encouraged to provide feedback!
This Town Hall will not be recorded.
Anthropologists Building Careers in GIS (Geographic Information System)
Thursday, April 22
As data increasingly becomes a common language across many industries and occupations, anthropology's methods and perspective, including storytelling, are more important than ever. This webinar highlights the work of two anthropologists working in the data-centric field of GIS — one applying GIS within city government and the other carrying out research and design for a GIS software company.  They talk about their current roles, how their anthropological training helped them enter into different parts of the GIS industry, the analytical tools they use to carry out their daily tasks, and the usefulness of stories in conveying what they learn from their data.
Presenters:  Gideon Singer and Kyle Jones, followed by Q&A
Webinar Recording
Using Archaeological and Anthropological Skill Sets as Accessible Designers
Thursday, April 15
Practicing accessible design involves designing digital & physical spaces so that the greatest number of people can participate in multiple ways (e.g., sight, sound, touch) without later having to redesign the space to meet individual needs.  Employers are increasingly recognizing the value of accessible design, as are institutions dedicated to learning and conservation. Therefore, creating accessible products and spaces is a growing area of interest.  Presenters describe how their work incorporates and promotes accessibility, how they got into such work, why they are passionate about it, and recommendations for accelerating the adoption of accessibility in all workplace settings.
Presenters: Rachael Penfil and Cheryl Fogle-Hatch, followed by Q&A
Webinar Recording
"We've Come A Long Way! Or Have We?: A Multigenerational Assessment of Progress for Citing Black Women"- A live Q&A event organized by the Association of Black Anthropologists in celebration of their 50th Anniversary 
Tuesday, April 13
There are certain realities that bond but also divides senior, junior, and novice Black scholars. Taking a cue from Dr. A. Lynn Bolles', Telling the Story Straight,' – a call to young scholars to cite Black women – this moderated conversation frames these realities through consideration of the following:
What is our standard for measuring progress and assessing the remaining challenges?
Whose experiences and evaluations are reflected when assessing progress and/or obstacles?
How do we, as a field, address any gaps between the idealistic aims and realistic status for inclusivity?
Through these entry points, the discussants celebrate the advancements of Blackivist and feminists scholars while promoting a reflexive evaluation of progress through a multi-generational framework. This special event is a follow-up to a Raising Our Voices podcast event.
Panelists:
Tiffany Marquise Jones, PhD: Assistant Professor of Anthropology, William Rainey Harper College
Irma McClaurin, PhD: CEO, Irma McLaurin Solutions Founder, Black Feminist Archive
David Simmons, PhD: Associate Professor of Anthropology, University of South Carolina
Anuli Akanegbu: PhD Student of Anthropology, New York University
Careers in the Public Sector
Thursday, April 8
Anthropologists perform a range of jobs in the public sector, with a vast number working in federal government positions and others in state, local, and tribal government.  The presenters at this webinar apply their anthropological training to program management in a federal government agency and performance management in a state government agency.  They describe their own work, the paths they took to get where they are now, what they find valuable about the work they do, and suggestions regarding job market preparation for government jobs.
Presenters: Ariela Zycherman and Steven Thomson, followed by Q&A
Webinar Recording
Contemplating a Career in Tech?
Thursday, April 1
The economy's technology sector spearheads significant work in research and development related to computers, software, artificial intelligence, and other aspects of information technology.  Anthropologists work in many tech firms, typically entering this industry with a Master's degree.  Presenters introduce the audience to their jobs, how they landed those jobs, the aspects of their work that relate to their anthropological training, and the value of networking to find similar positions.
Presenters: Kevin Newton and Astrid Countee, followed by Q&A
Coordinator: Jenessa Spears
Webinar Recording
Doing Cultural Resource Management (CRM) Your Way
Thursday, March 25
Most graduates of archaeology programs find their way into CRM.  Employed by government agencies, private-sector CRM businesses, and tribal governments, these professionals apply their archaeological, ethnohistorical, and archival skills to shed light on cultures of the past.  Their clients range from local community groups to firms to tribes and beyond, necessitating that they be able to develop rapport quickly, collaborate effectively, and produce customized reports and other digital materials.  Presenters describe the work they do, the path leading into it, what they find satisfying about their employment, and any useful tips and preparation for getting into CRM.
Presenters:  Dennis Griffin and Misty Jackson, followed by Q&A
Coordinator: Johnda Washington
Webinar Recording
Webinar Slides – PowerPoint   PDF Version
Anthropologists Working in Hospital Settings
Thursday, March 18
Hospitals employ vast numbers of people committed to improving health, arresting disease, and educating patients.  Anthropologists seeking career opportunities in clinical settings find work as voice-of-the-customer and marketing specialists, patient and family advocates, researchers, and quality improvement coordinators, to name a few.  This career webinar focuses on anthropologists working with both current and prospective patients, careers requiring an understanding of the patient landscape, clinical objectives, and hospital missions.
Presenters:  Nadine Bendycki and Joshua Liggett, followed by Q&A
Coordinator: Nazia Hussain
Webinar Recording
Webinar Slides – PowerPoint   PDF Version
User Experience (UX) Jobs from the Inside Out
Thursday, March 11
UX represents one of the fastest-growing areas of employment for anthropologists.  Organizations of all types are looking for data-driven and human-centered insights on their products and services from prospective users and customers.  Anthropologists apply their perspectives, methods, and theory to identify problems and design new solutions.  Presenters describe the work they do, how they got there, their approach to problem-solving, and what they find satisfying in their respective industries.
Presenters: Rachel Fleming and Lisanne Norman, followed by Q&A
Webinar Recording
Webinar Transcript
Webinar Slides – PDF Version

Career Pathways
Thursday, March 4
Join us to learn how current undergraduate anthropology students can explore a variety of career paths. This webinar will cover topics that include why you should major/minor in anthropology, career options for anthropology students, how to find a virtual career during the pandemic, internship and fellowship opportunities, and AAA membership benefits.
Presenters:
Palmyra Jackson, Education Research Coordinator, AAA
Katie Patschke, Executive Office Coordinator, AAA
Download Pathways to Careers Flyers (PDF)
Webinar Recording
Webinar Transcript
Webinar Slides – PowerPoint   PDF Version
Association of Black Anthropologists (ABA) Publishing Pop-up featuring a Q&A with Fred Appel of Princeton University Press 
Wednesday, March 24
This event will discuss Princeton University Press' Supporting Diverse Voices Book Proposal Development Grants. The grant offers direct support and coaching to scholarly authors preparing a draft to a book proposal. This round of applications is due April 1 and are specifically for Women, transgender, and gender-expansive authors in Science and Mathematics.
The Art of Article: Manuscript Preparation  
Friday, March 19
Moving between dissertation writing and article manuscript preparation is both necessary and challenging. In this conversation, we discuss how to get started on writing articles for peer review, including what makes a good article, how much data is enough for an article, and how to select the right journal to send the manuscript for peer review. We'll also talk about how to deal with the results of peer review, and what to do with editorial requests for revision and rejection. A Q&A will follow the conversation.
Organized by the Society for Medical Anthropology and the Society for Psychological Anthropology.
Webinar Recording
Digging in to Dissertations
Thursday, February 25
A dissertation is the crowning achievement in a graduate program, but we also know just how stressful it can be. We can help. In this conversation, we discuss techniques for how to move from fieldwork to dissertation writing, getting started, and how to sustain a healthy and productive writing practice as you move along. We also examine the differences between writing up empirical content and working with that content analytically. Finally, we'll review the best ways to meet the expectations of committee members and write for publication. A Q&A to follow.
Presenters: Matthew Wolf-Meyer, Lauren Cubellis, Rebecca Lester, Dick Powis
Organized by the Society for Medical Anthropology and the Society for Psychological Anthropology
As part of the preparation for the webinar, we suggest reading the following blog posts:
Webinar Recording
Webinar Transcript
2020 Webinars
Doing/Undoing Disability Ethnography and Performance
December 17, 2020
Performance studies and anthropology scholars Arseli Dokumaci, Devva Kasnitz, and Petra Kuppers will talk about how disability is performed in daily life. Petra Kuppers engages with and documents performance as a joyful expression with and between disabled people. Arseli Dokumaci discusses how people perform their own disability experiences in such a way to create affordances to do the things they wish to do (open jars, brush hair, cross the street, get into or out of cars). Kasnitz explains why disability anthropologists, disabled or not, have turned to versions of autoethnography to demonstrate what we experience and what that experience teaches.
Presenters:
Arseli Dokumaci, Assistant Professor, Concordia
Petra Kuppers, Professor, English and Women's Studies, University of Michigan
Devva Kasnitz, Kate Welling Distinguished Scholar in Disability Studies, Miami University, Ohio
Organized by Pamela Block, Professor, Sociocultural Anthropology, Western University
Webinar Recording
Webinar Transcript
Collaborative Scripts: Disability & Chronic Illness Through Ethnographic Theatre & Film
December 10, 2020
This webinar invites consideration of scriptwriting and performance as a collaborative, iterative process of knowledge production. The session will present two live performances – excerpts from creative ethnographic scripts: I Was Never Alone Or Oporniki, by Cassandra Hartblay (University of Toronto Scarborough), is a stage play based on fieldwork with adults with disabilities in Russia that has been performed at UC San Diego and Yale University; Melwezzle South is a work-in-progress narrative screenplay by Megan Moodie developed in consultation with the social media group Crip Creativity Co-Lab for Medical Justice that examines chronic illness in intersectional perspective. Taken together, these works raise questions about the relationship between creative ethnographic methods and embodied subjugated knowledge that challenges the limits of traditional ethnographic epistemologies.
Presenters:
Cassandra Hartblay, Assistant Professor, Anthropology, University of Toronto
Megan Moodie, Associate Professor of Anthropology, Director of Undergraduate Studies, UC Santa Cruz
Organized by Pamela Block, Professor, Sociocultural Anthropology, Western University
Webinar Recording
Webinar Transcript
Acquiring New Skills for your Job Search – A Three-Part Webinar Series
View additional career resources created especially for this webinar series.
Part 1: The Art of Persuasion: Articulating Anthropology's Value to a Prospective Employer 
Thursday, September 10
Anthropologists come from a unique discipline that bridges the social and biological, the past and the present, and the qualitative and the quantitative. How should anthropologists convey their value to a prospective non-academic employer?  This webinar identifies a number of value propositions for anthropologists seeking employment in different sectors of the economy and includes tips for getting hired.
Presenters:
Robert Morais, David Fetterman, Shirley Fiske, Alexandra Jones, and Ken Erickson
Coordinated by Elizabeth Briody and Alayne Unterberger.
Part 2: Demystifying the Fear around Job Searches
Thursday, September 17
Many recent graduates and those in career transition often experience anxiety as they contemplate the job market. This webinar offers ways to identify emotions and limiting beliefs that could negatively impact your job search.  With this webinar, you will learn processes that can be integrated immediately to address these messages and approach your search with confidence.
Presenters:
Beth Holland, Alison Davis, and Jeanine Baker
Coordinated by Jenessa Spears and Elizabeth Briody.
Part 3: Deep Hanging Out…Digitally:  Social Media Strategies for the Contemporary Job Market
Thursday, September 24
This webinar will equip participants with strategies on engaging with social media and digital content effectively, harnessing the power of the digital age to access people, opinions, and opportunities in real-time. Field experts, practitioners, and Human Resources professionals are actively creating digital content—the very same people who make hiring decisions. We provide tips on how to begin, key platforms to access, and share why digital engagement is a game-changing strategy for the modern-day job seeker.
Presenters:
Ingrid Ramón Parra and Adam Gamwell
Coordinated by Nazia Hussain and Elizabeth Briody.
Accessibility at the AAA
Thursday, September 3
We're going live on Facebook to discuss accessibility at the American Anthropological Association! Our Accessibility & Meetings Coordinator, Nell, will share the history that led to the association's accessibility position, the importance of accessibility and implementing access standards, and what AAA is doing to center accessibility in the anthropological discipline. Feel welcome to come prepared with your questions and any ideas you may want to share!
View the Recording on our YouTube Channel
Download the PowerPoint Slides
Game-Changing Job Search Strategies as an Applied Anthropologist – A Four-Part Webinar Series
Organizers: Elizabeth K. Briody (Cultural Keys LLC), Dawn Lehman (Pathways21), and Jo Aiken (University College London)
If you are seeking work in government, business, or nonprofits and want to know the best ways to promote yourself and get hired, these four webinars are for you! You will learn to develop your unique selling proposition, improve your storytelling skills, engage in purposeful networking, construct attention-getting resumes, and be prepared for—and confident enough to ace—your job interview. These four webinars were designed especially for those whose jobs or job opportunities have been disrupted by COVID-19.
View additional career resources created especially for this webinar series.
Part 1: Get Hired! Showcase Your Unique Value – Using the Elevator Pitch to Showcase Your Unique Value
Thursday, July 9
Assess your skillset and learn how to develop your unique selling proposition—what distinguishes you from others—and why you should be hired. We provide tips on the art of an effective elevator pitch and show you how to convey your value quickly and effectively. Interactive breakout sessions provide an opportunity to practice your pitch.
Presenters:
Elizabeth K. Briody (Cultural Keys), Sabrina Nichelle Scott (Fullest Potential Consulting, Inc.), Sherylyn H. Briller (Purdue University), and Amy Goldmacher (amygoldmacher.com)
View Part 1 on our YouTube Channel 
Advice for Career Transitions in Response to Chat Questions
Part 2: 5 Secrets for Building Networks that Lead to Jobs
Thursday, July 16
Learn how to engage in purposeful networking and reach out to people who can share information and advice relevant to your search. Expand and nurture your network using effective conversational strategies and social media.
Presenters:
Elizabeth K. Briody (Cultural Keys), Ann Reed (Wellmark Blue Cross and Blue Shield), Elizabeth Wirtz (U.S. Dept. of Veterans Affairs), Beth Holland (University of North Texas), and Keith Kellersohn (Wicomico Co. Board of Education)
View Part 2 on our YouTube Channel
Advice for Career Transitions in Response to Chat Questions
Part 3: This Is Not Your Parents' Resume: New Ways to Tell Your Story
Thursday, July 23
We offer quick and easy-to-do tips on getting your resume past screening systems and into the hands of the hiring manager. Learn about eye-catching resumes and how to write a convincing cover letter that visually shows how your qualifications meet all—or most—of the position requirements.
Presenters:
Dawn Lehman (Pathways21), Jo Aiken (University College London), Molly Rempe (AnswerLab), Adam Gamwell (Missing Link Studios), Ingrid Ramón Parra (Purdue University), and Elizabeth K. Briody (Cultural Keys LLC).
Part 4: Facing the Interview Squad: Strategies that Impress
Thursday, July 30
From the first impression to the follow-up, this webinar covers what you need to do before, during, and after the interview to get the job. Learn about the types of questions hiring teams often ask, how to prepare ahead of time for diverse interviewing styles, and how to avoid common interview mistakes. This webinar includes role-playing in breakout sessions.
Presenters:
Jo Aiken (University College London), Gigi Taylor (Indeed), Cathleen Crain (LTG Associates)
Real Time Captioning will be available during this webinar and on YouTube upload following the webinar. When and if possible, a PDF and/or PPT of the webinar slides will be available in advance on the event's Communities page. Additional accommodations, such as ASL, may be requested during the webinar registration process.
Anthropology of Policing 
Part II: The Persistence of Racialized Police Brutality and Community Responses 
Thursday, June 25

We're continuing the conversation with, "Anthropology of Policing Part II: The Persistence of Racialized Police Brutality and Community Responses." Part I was so popular (over 700 registrants), the panelists didn't have a chance to answer all of your questions.  
Panelists:  
Ramona Perez, San Diego State University
Kalfani Ture, Quinnipiac University
Donna Auston, Rutgers, The State University of New Jersey
Shanti Parikh, Washington University, St. Louis
Avram Bornstein, John Jay College of Criminal Justice 
This webinar is hosted by the American Anthropological Association and presented by the Center for the Ethnographic Study of Public Safety and Community in collaboration with the Association of Black Anthropologists, the Association of Latina and Latino Anthropologists, and the American Ethnological Association. Download the webinar flyer here.    
Anthropology of Policing: 

The Persistence of Racialized Police Brutality and Community Responses

 – 

What Can Anthropologists Contribute? 

 
Thursday, June 11
Over the past several days, we witnessed the continued devolution of what already is a tenuous relationship between police and communities of color. Sadly, the dramatic deaths of Ahmaud Arbery, Breonna Taylor, Tony McDade and George Floyd add to a multitude of black and brown bodies that police have violently destroyed extra-judicially. No less traumatic are the quotidian encounters people of color experience with police that account for the frequent stop, question and frisk, racial profiling, driving while black and other forms of intrusive surveillance. The oppressive relationship between police and communities of color represent a national crisis, which is chronic, systemic, and driven by white supremacy, rather than the isolated results of a few bad apples spoiling the orchard. This fraught relationship is further complicated by the current COVID-19 pandemic, the pre-existing structural inequalities, and lateral policing. Informed by white supremacy, lateral policing is the active recruitment of everyday white citizens (see something, say something) to surveil black and brown bodies, mobilize/weaponize police resources against these bodies and their normal social practices, and in some instances calling for the full assumption of police authority to apprehend and incapacitate these bodies when they are perceived as threats.
Our colleagues in mental health, public health, sociology/social welfare, political science, and law along with community organizers and activists are actively developing interventions to improve this broken relationship, while anthropologists, by-and-large, conference the issue and or engage in scholarly activity within and among other anthropologists. This virtual discussion seeks to shift the various scholarly activities anthropologists engage in concerning police brutality and state-sanctioned violence to a more public facing direction. Further, this discussion is guided by two principle questions: (1) What should an Anthropology of policing look like and (2) What practical and actionable steps should anthropologists, as cultural experts of the lived experiences of impacted communities, take to transform American policing.
Panelists:  
Ramona Perez, San Diego State University
Kalfani Ture, Quinnipiac University
Donna Auston, Rutgers, The State University of New Jersey
Shanti Parikh, Washington University, St. Louis
Avram Bornstein, John Jay College of Criminal Justice 
This webinar was hosted by the American Anthropological Association and presented by the Center for the Ethnographic Study of Public Safety and Community in collaboration with the Association of Black Anthropologists, the Association of Latina and Latino Anthropologists, and the American Ethnological Association.
View/download the promotional flyer.
Pandemic Change-up – Invisible Social Structure Revealed
Thursday, April 23

COVID-19 has revealed the core structural value of the human networks that crisscross and constitute social fabrics across the world. These often-invisible features of society are rarely factored into standard economic measures, but their costs have always been carried by those outside the corporate and governance systems – until now. Join us as anthropologists from Mumbai, Stockholm, Nairobi, and Bogota discuss with photo narrative how these human networks around the world are becoming visible under today's lockdown conditions and how anthropology might bring the invisible networks to light to increase likelihood that as societies and economies rebuild, they integrate sustainability.

Presenters:
Nimmo Elmi, PhD Candidate, Linköping University, Visiting Scholar at University of Nairobi School of Law (NAIROBI)  
Lotta Bjorklund Larsen, Researcher University of Exeter Business School UK (STOCKHOLM)
Taapsi Ramchandani, Co-founder/CEO Digital Ethnography, Poocho (MUMBAI)  
Natalia Usme, Business Anthropology Manager, FLIPA (BOGOTA) 
Moderators: 
Christine Avenarius Project Manager, Central Agency for Continuing Vocational Education and Training in the Skilled Crafts, ZWH (BERLIN)  
Inga Treitler Director/Researcher Anthropology Imagination (KNOXVILLE) 
Webinar Chat Transcript
Slides 
COVID-19: Ongoing Global Responses and Social Impact 
Thursday, April 16

Join us for an online conversation with medical anthropologists Jorge Benavides-Rawson (Costa Rica), Isaac K. Nyamongo (Kenya), and Suman Chakrabarty (India) as they share their reflections on local perceptions of the disease, harm reduction efforts, responses to physical distancing, experience of contact tracing, etc. You will be able to ask questions, compare observations, and point to ways of incorporating local aspects of this global pandemic experience into teaching, learning, and direct applications to disease prevention and the strengthening of local health systems. 
This webinar is hosted by AAA, and presented by the Society for Medical Anthropology's Anthropological Responses to Health Emergencies interest group (ARHE). 
Presenters:  
Isaac K. 

Nyamongo

, 

Ph.D., 

Co-operative University of Kenya

 

Suman Chakrabarty Ph.D.

, 

Mrinalini Datta 

Mahavidyapith

, 

India

 

Jorge Benavides-Rawson M.D

, 

Ph.D. Candidate

, 

George Washington University

 
Moderator:  
Kristin Hedges, Ph.D., Grand Valley State University 
More than Models; the media and the economy at a time of COVID-19
Thursday, April 9

Dr. Gillian Tett is an author and journalist at the Financial Times, where she is a markets and finance columnist and also serves as Chair of the Editorial Board, US. Renowned for her early warning that a financial crisis was looming in 2007, she will offer her insights on the ramifications of the pandemic on the world economy, the shortcomings/strengths of the media coverage taking place, and the role of anthropology in providing a wider vision of the pandemic. 
COVID-19: Responses from Around the Globe
Thursday, April 2
Join us for an online conversation with biomedical anthropologists Davide Barbieri(Italy), Saša Missoni (Croatia), and Gideon Lasco (the Philippines) as they share their observations about the disease process, public health and medical interventions, and community responses from their respective locales. You will be able to ask questions, compare observations, and point to ways of incorporating local aspects of this global pandemic experience into teaching, learning, and direct applications to disease prevention and the strengthening of local health systems.
This webinar is hosted by AAA, and presented by the Society for Medical Anthropology's Anthropological Responses to Health Emergencies interest group (ARHE), in cooperation with the IUAES Commission on Medical Anthropology and Epidemiology, and the EASA Medical Anthropology Network.
Presenters:
Davide Barbieri, PhD, Department of Biomedical Sciences and Surgical Specialties, University of Ferrara, Italy
Saša Missoni, PhD, Director, Institute for Anthropological Research, Zagreb, Croatia
Gideon Lasco, MD, PhD, Senior Lecturer at the University of the Philippines Diliman
Moderator:
Kristin Hedges, PhD (Grand Valley State University, and ARHE convenor)
COVID-19: Responsive Teaching and Learning in Anthropology – A Two-Part Webinar Series
Part 1
Wednesday, March 18
Part 2
Tuesday, March 24
Due to COVID-19, we're all now teaching and learning solely online, but how can we respond while staying true to our core pedagogical goals and values? How do we integrate the COVID-19 phenomena (social construction of vulnerability, community impacts and evaluating interventions, strengthening health systems) into lesson planning? How do we promote (and measure) student engagement? In this two-part webinar series, we will discuss assignments, assessment, what is working and what challenges remain, and share some of the "best" practices and curriculums being offered.
Specifically, we will exchange ways to:
Build engaging and profound learning materials quickly and relatively easily;
Create a weekly rhythm that is consistent and predictable for students (and you);
Create a stronger sense of social presence and community
Build-in accessibility and flexibility that accommodates student needs without creating busier work and chaos for instructors;
Maximize accessibility for a wide range of students and technologies;
Create assignments that don't just feel like "busy work" and may help students use the tools of anthropology to understand and navigate the world at this time;
Create assessment practices that encourage deep learning and reflection.
Presenters:
Angela Jenks, Director of Undergraduate Studies in the Department of Anthropology at the UC Irvine; Editor in Chief of the Teaching and Learning Anthropology Journal.
Michael Wesch, Professor of Cultural Anthropology at Kansas State University and co-founder of anth101.com, a free alternative to introductory textbooks
Nell Koneczny, Accessibility and Meetings Coordinator
COVID-19: Fear, Stigma, and Steps Forward
Thursday, March 19, 2020
Everyone's talking about COVID-19, but what's fact and what's misinformation?  The virus has now spread to over 100 countries and surpassed 125,000 confirmed cases globally, and the World Health Organization has officially declared COVID-19 a pandemic. As community spread transmission increases, steps toward mitigation are essential. Social distancing practices are being implemented with the hopes of 'flattening the curve' to give health care systems the ability to respond. While understanding the epidemiological components of the virus are essential, we also need social science perspectives included to ensure the best collaboration possible across expertise.
This webinar, hosted by AAA and presented by the Society for Medical Anthropology's special interest group Anthropological Responses to Health Emergencies (ARHE), discussed the following:
Outline of Topics
Update On Current Situation
Misinformation, Logics, & Tactics
Fear, Stigma, & Steps Forward
Speakers
Jennifer Nuzzo, Ph.D., John Hopkins Epidemiologist
Samuel Spies, Ph.D., Social Science Research Council
Monica Schoch-Spana, Ph.D., Johns Hopkins Center for Health Security
Moderator: Kristin Hedges, PhD, Grand Valley State University
Webinar Chat Transcript
Presentation Slides 
2019 Webinars
Providing Expert Testimony: Promises and Pitfalls of Engaging in Immigration Proceedings
Friday, October 18, 2019
11:00 a.m. CDT / 12:00 p.m. EDT
A webinar organized by the Anthropologist Action Network for Immigrants and Refugees (AANIR), co-Sponsored by the SfAA Migration TIG and Immigration Initiative, and hosted by AAA.
The Anthropologist Action Network for Immigrants and Refugees seeks to harness the knowledge, skills, and political platforms of engaged anthropologists to support and advocate on behalf of immigrants and refugees on our campuses and in our communities. Building on the success of our two previous AAA-sponsored webinars, and drawing on the increasing demand for and interest in providing expert witness declarations in the current political climate, this webinar focuses on the topic of "Providing Expert Testimony." Invited speakers include anthropologists and lawyers who will discuss:
When is it appropriate or inappropriate to lend professional authority to asylum petitions or other immigration proceedings?
When do we as anthropologists have sufficient expertise or empirical evidence to engage productively in these hearings?
What are some of the professional and ethical challenges involved in supporting asylum petitions and other immigration cases while not over-generalizing suffering in countries of origin nor contributing to essentialized and negative portrayals of asylum seekers' homelands?
What are some best practices in this work (e.g. establishing relationships with particular pro bono attorneys or non-profit legal services providers)?
What can we learn from the ways anthropologists and other social scientists in other global/transnational contexts have engaged productively in these legal proceedings?
How can anthropologists discern whether or not to engage in this particular form of advocacy (e.g. over other forms of engagements/given limited time, professional precarities, etc.)?
Speakers: 
Aidin Castillo, Centro Legal de la Raza in Oakland, CA
Beatriz Reyes Foster, University of Central Florida
Lauren Heidbrink, California State University-Long Beach
Leila Rodriguez, University of Cincinnati
Facilitator: Whitney Duncan, University of Northern Colorado
Measles Outbreak: Applying Anthropological Understanding to Vaccine Hesitancy
Thursday, May 30, 2019
11:00 a.m. PDT / 2:00 p.m. EDT
Presenters:

Kristin Hedges (Grand Valley State University) Welcome and Introduction
Leslie Rodriguez (CDC): Overview of current measles outbreak
Elisa Sobo (San Diego State University): Vaccine Selectivity, or: Herd immunity is for sheep
Karen-Sue Taussig (University of Minnesota): Belief in Science
Shelley Lees (AViD Project): Vaccination during medical emergencies
In 2000, the Center for Disease Control and Prevention declared measles 'eliminated' from the United States. However, this year the United States has reached the highest number of cases in 25 years. The measles outbreak here in the US is fueled by a global resurgence in the virus. The World Health Organization has recorded more than 112,000 cases globally so far this year. The director-general of the WHO, has called the rise in measles a 'global crisis'. This resurgence is connected with lower vaccination rates. In order to completely stop the spread of measles transmission more than 95 percent of a community needs to be immune.
The AAA will be hosting a webinar put on by the Society for Medical Anthropology special interest group Anthropological Responses to Health Emergencies (ARHE). This webinar will focus on the current Measles outbreak. Topics covered will include an overview of the outbreak, understanding vaccine selectivity, contextualization within the era of 'believing in science', overview of The Vaccine Confidence Project, and the AViD project. We will conclude with an interactive question and answer session. As a field, anthropologists have a lot to offer in terms of rapid and effective responses during health emergencies. We are excited to invite all participants to actively engage in a conversation about response efforts.
2018 Webinars
Charting your Course: Developing a Personal Strategic Plan
Wednesday, October 3, 2018
Presenter: Melissa Vogel, PhD
Professor of Anthropology
Director, Business Anthropology Program
Clemson University
As higher education administration continues to be heavily influenced by business practices, and employment opportunities for anthropologists are more often found in the private sector, it is essential that individual anthropologists start thinking more strategically about their career paths and how they intersect with their own personal and professional goals. Graduate programs often expose students to only one, narrowly defined path that nearly always leads to a tenured faculty position at a research university, yet few will actually reach this goal and many more may not want to. This webinar is designed to help you identify your short and long-term goals and create a step-by-step plan on how to achieve those goals. Participants will also be encouraged to explore a wide range of career possibilities and to incorporate their concerns for work-life balance and job satisfaction. This webinar is relevant to anthropologists from all subfields and career stages, from students to mid-career professionals.
Immigration in the Trump Era
Wednesday, May 2, 2018
In a time when the core anthropological values of multiculturalism, cross-cultural understanding, international diversity, and racial inclusion are under threat, many anthropologists are reflecting deeply upon our roles as teachers, researchers, and engaged scholars. In this webinar we follow from our recent Cultural Anthropology Hot Spots series to discuss our work alongside immigrant communities and undocumented students as forms of solidarity or acompañamiento and as acts of resilience and resistance as we adapt to the current political moment.
Participants:
References/Suggested Reading
Presentation Slides (PDF)
2017 Webinars
Protecting Immigrant and Undocumented Students
Townhall with Anthropologists Action Network for Immigrants and Refugees
March 15, 2017
This webinar discusses the ramifications of recent Executive Orders on vulnerable populations in educational settings. Panelists include anthropologists from Anthropologists Action Network for Immigrants and Refugees (AANIR) and the legal experts from AILA and E4FC who are working to craft solutions for professors and campuses interested in protecting the rights of their undocumented students and their families.
To join the private AANIR Facebook and Google groups, email Whitney Duncan at whitney.duncan(at)unco.edu
Additional Resources:
---
Zika Frontline Research: Preliminary Findings
January 18th, 2017
This webinar builds on April 2016's "Understanding and responding to the Zika crisis from an anthropological perspective." The SMA Zika TIG group presents their preliminary research findings from the field. Most recently, Zika has been downgraded from a public health emergency and response efforts are shifting to focus on long-term care plans for impacted communities.
Additional Resources:
SMA Zika Temporary Interest Group (TIG) Facebook Page
Zika Targeted Interest Group (TIG) Research Assessment Survey
2016 Webinars
Watch "Top Tips for Effective Presentations: A Webinar for Annual Meeting Presenters"
With Jeff Martin, AAA's Director of Communications
(originally presented November 8, 2016)

Understanding and responding to the Zika crisis from an anthropological perspective
On April 29, 2016, the Society for Medical Anthropology in conjunction with the American Anthropological Association sponsored this webinar put on by the Zika TIG group. This webinar focused on a broad range of issues surrounding the Zika epidemic. Topics covered include disease ecology/biology of the Zika virus and principal mosquito vector, sociocultural dimensions of risk including poverty and pregnancy, and current response efforts. A large portion of the time was spent on interactive discussion. As a field, anthropologists have a lot to offer in terms of rapid and effective response to this virus.
Resources mentioned in this webinar:
SMA Zika Temporary Interest Group (TIG) Facebook Page
World Health Organization Risk Communication the context of Zika virus (English, Spanish, and Portuguese editions available)
Zika, the film by Vozes da Igualdade
Katie Hinde: "Mammals Suck"
March 23, 2016 at 12:00 p.m. EDT
Why Milk Matters from the Bush to the Bench to the Beside: Evolutionary, Cultural, and Clinical Approaches to Lactation Biology Research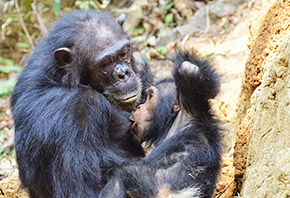 Amy Santee: Practicing Anthropology in User Experience, Design and Business.
January 6, 2016: Amy Santee is an independent user experience and design research consultant based in Portland, OR. Her work spans a breadth of sectors and industries, including retail, e-commerce, healthcare, computer hardware and software, consumer technology, automotive, insurance, home improvement, and community development. In addition to freelancing, she has worked within corporate, agency and start-up design teams. She combines her anthropology training with a user-centered design approach to solve real problems, advocate for people and their values, and help businesses feel confident in their decisions. She received her MA in Applied Anthropology from The University of Memphis (2011) and her BA in Anthropology from Eckerd College (2009). She blogs about business, design, anthropology and careers at www.anthropologizing.com.
Program note: The video starts to play just after the announcer begins to read Amy's bio.
2015 Webinars
Quetzil E. Castañeda, Anthropology of Tourism: Review of History of Field, Approaches, Paradigms and Current Directions
October 21, 2015
Augustin Fuentes and Lisa Jones-Engel: People, Primates and Pathogens: Integrated approaches to Health, Disease, and the human-animal interface
September 16, 2015 2 PM Eastern
The AAA welcomes back Agustin Fuentes for another Webinar Wednesday, this time joined by Dr. Lisa Jones-Engel. Utilizing Lisa's recent work "The Bedey/Badarwala/Ahikuntaka of South Asia" as a case study, they will explore health, evolutionary histories, and the current complexities of "emerging" dieseases, highlighting the applied context/outcomes of anthropology in the field. The webinar will be split between a 40 minute conversation between the two presenters and a 20 minute Q&A period.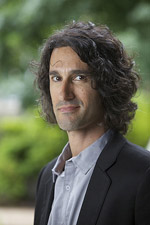 Agustín Fuentes, trained in zoology and anthropology, is a professor of anthropology at the University of Notre Dame. His research delves into the how and why of being human. From chasing monkeys in the jungles and cities of Asia, to exploring the lives of our evolutionary ancestors, to examining what people actually do across the globe, Professor Fuentes is interested in both the big questions and the small details of what makes humans and our closest relatives tick. Fuentes is author of Race, Monogamy and Other Lies They Told You: Busting Myths About Human Nature (University of California Press).
Dr. Jones-Engel is a primatologist who has worked for the better part of her career at bio-medical research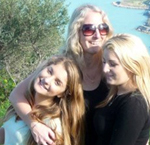 centers in the United States. Her primate research career has straddled the field, the natural habitat for nonhuman primates, and the research laboratory. For 30 years she has worked at the human-primate interface in Asia, characterizing the way that humans and macaques interact and developing strategies to detect the infectious agents that are transmitted at this porous boundary. Her research continues to illustrate the concept that both historically, as well as contemporarily, humans and nonhuman primates often constitute a single reservoir in which pathogens can evolve and emerge. She began her exposure to primates at the age of 17 working as a field research assistant for Dr. Birute Galdikas in Kalimantan, Indonesia. She then went on to receive her BA from Cornell University and while completing her MA at NYU she worked as an animal technician at LEMSIP where she hand-reared three young chimpanzees under the tutelage of Dr. Jim Mahoney. Positions supervising primate rehabilitation centers in Africa and Thailand and twin daughters kept her quite busy until she completed her PhD at the University of New Mexico in 2002. For the past 10 years she has been at the Washington National Primate Research Center where she has built a multidisciplinary, international research program (Evolution and Emergence of Infectious Diseases) that integrates microbiology, epidemiology, bioinformatics, GIS and primatology as well as human and veterinary medicine.
The event will be held September 16th at 2 PM Eastern.  Register for the event here! the password is "anthro".
Lenore Manderson: Medical Anthropology in the 21st Century
September 2, 2015 2PM Eastern
The AAA's Webinar Wednesday is back for the Fall Semester. Medical anthropology has expanded in its fields of study and the number of people who identify as medical anthropologists. Yet it is hard to describe what we do: studying people's experience of sickness and heath, care seeking and care, seems banal and inaccurate. Medical anthropology helps make sense of suffering and recovery as a social experience; it carries us into refugee camps, birthing centers, factories, boardrooms, gaols, rehabilitation centers and schools, across countries and between communities. Many medical anthropologists are employed outside of academic settings: in government ministries and departments of health and other government departments, aid agencies, international and local NGOs, multilateral agencies, health care organizations, and private foundations. Others of us collaborate with such organizations for short-term periods.
In this webinar, I will discuss four areas of medical anthropological research, practice, and application: Changing Childhoods, Chronicity, Health and Illness; Climate Change; and War and Violence.  I will draw on work associated with my current work on a handbook (The Routledge Handbook of Medical Anthropology) I am writing with Elizabeth Cartwright (Idaho State University) and Anita Hardon (University of Amsterdam), out April 2016. By the end of this webinar, you should be familiar with:
• Some of the fields in which medical anthropologists work in communities, clinics and laboratories, on a diverse range of health and social issues,
• How medical anthropology has been applied in practical ways to improve public health
• The employment opportunities available to medical anthropologists.
Lenore Manderson is internationally known for her work in anthropology, social history and public health. She has played a lead role in training and research in inequality, social exclusion and marginality, the social determinants of infectious and chronic disease, gender and sexuality, immigration, ethnicity and inequality, in Australia, Southeast and East Asia (including Malaysia, China, Thailand, the Philippines and Japan), South Africa and Ghana, and most recently in the Solomon Islands. Much of her work with Indigenous and immigrants Australians, and in infectious disease, is applied; this includes the development of guidelines for practice to enhance access to services and to provide cultural appropriate services. At the University of the Witwatersrand, she is developing a program of work around medical interventions, technology, access and equity. At Brown University, her work includes a five-year program bringing together the natural and social sciences, humanities and the arts in conversations on environmental change and sustainability. She also teaches in the IE Brown Executive MBA.
Larissa Sandy: Sex Work in Cambodia
May 20, 2015
It is very difficult for many people to understand sex work in Cambodia in terms other than trafficking, and so this webinar attempts to challenge and transform conventional thought and theory about sex work in non-Western modern settings like Cambodia.
In the webinar, I explore women's pathways into sex work and highlight how this often begins with a series of constraints and choices that cannot be disconnected and which renders their identification as victims of trafficking or free agents highly problematic. The webinar shifts the focus of debate from very simplistic dichotomies by concentrating on descriptions of women's lives rather than beginning with a prior assumptions (e.g. sex workers as victims enslaved in prostitution).
I consider some of the difficulties surrounding the intersection of structural factors with subjective choices in sex workers' everyday lives and analyse how Cambodia's transitional economy and development plans shape sex working women's trajectories into and experiences of sex work, and debt bondage in particular. By exploring sex work through an anthropological lens, the webinar examines women's involvement in the sector as part of the moral and political economies of sex work. It also discusses how sex work can be understood as a rational economic choice and a vehicle through which important social and cultural obligations fulfilled as well as reflecting on the pressing need to critically re-think the trafficking/sex slavery label.
Bio: Larissa Sandy is an anthropologist at RMIT University, Melbourne (Australia) where she lectures in the Criminology program. Her research examines sex work and women's agency; contract labour, debt bondage and other forms of unfree labour in sex work; sex worker activism; and the global politics of sex work regulation. Before joining RMIT University, Larissa was a Vice Chancellor's Postdoctoral Fellow in Criminology at Flinders University, where her research explored the effects of human trafficking laws and interventions for male and female sex workers in Cambodia. She is author of Women and Sex Work in Cambodia: Blood, Sweat and Tears (Routledge).
March 18, 2015: Applied Anthropology in the National Parks
As the National Park Service (NPS) approaches its centennial in 2016, the NPS Cultural Anthropology and Archeology Programs continue to engage in research with deep roots in communities across America. By partnering with universities and scholars in the CESU Network (Cooperative Ecosystem Studies Units), the NPS funds applied research in ethnography and archeology.This session will introduce current, completed, and upcoming NPS-CESU research; how to submit letters of interest for research through the CESU network; and how students may become involved in applied work in parks.
Keywords: parks; applied; heritage; research; government
Links:
NPS Cultural Anthropology Program: www.nps.gov/ethnography
NPS Archeology Program: www.nps.gov/archeology
Cooperative Ecosystem Studies Units Network: www.cesu.org
Joe Watkins is the Supervisory Cultural Anthropologist, American Indian Liaison Officer for the NPS, and Chief of the NPS Tribal Relations and American Cultures. He oversees the Park Native American Graves Protection and Repatriation Act (NAGPRA) Program, the Tribal Historic Preservation Program, and the Cultural Anthropology Program from the NPS Washington Area Service Office.
Stanley Bond is the Chief Archeologist for the National Park Service and Consulting Archeologist for the Department of the Interior. He has managed a number of CESU projects as a NPS Archeologist, Resource Manager, and Superintendent. Current CESU projects sponsored by the NPS Washington Archeology Program include a Southwest mission travel itinerary, a webinar lecture series, work with Latino high school students, analysis of digital imaging practices, and training for Afghan cultural heritage professionals.
Jennifer Talken-Spaulding is the Regional Cultural Anthropologist for the NPS National Capital Region. She manages multiple applied anthropology projects and a student internship program in support of national park units in three states and the District of Columbia. Research topics include contemporary communities, heritage preservation, and urban subsistence fishing.
Tom Fish is the National Coordinator for the Cooperative Ecosystem Studies Units (CESU) Network. Tom works across government, academia, and the NGO community to facilitate collaborative research, technical assistance, and education/capacity development in support of public trust resource stewardship. Tom's work covers a wide range of topics relating to land use planning, marine conservation, applied social science and human dimensions, and training for protected area managers in the U.S. and abroad.
March 4th, 2015: Partnering Anthropology and Evaluation:What do we gain? A presentation by Mary Butler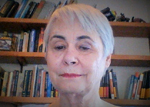 Abstract
This webinar will look at how evaluation and anthropology can be mapped onto each other to create Evaluation Anthropology, an approach to value questions that is stronger than either approach alone for evaluations of programs that are culturally embedded. We will look at how evaluation and anthropology reinforce one another, building methods and theories in Evaluation Anthropology and how our training as anthropologists supports out work as evaluators.
1. What is Evaluation Anthropology and how do we use it?
2. The contribution of evaluation
3. The contribution of evaluation
4. Building Theory: The role of science
5. Building Methods: The role of ethnography
6. Pitfalls: Common problems with client assumptions
7. Evaluation Planning: One way to do it.
8. Mixed Methods: Synthesis of Qualitative and Quantitative Data
9. What qualifies anthropologists to do Evaluation Anthropology
10. What skills do I need to add.
Bio
Mary Odell Butler is an anthropologist-evaluator with 35 years of experience in research design, management, and supervision of evaluations and other research projects and 12 years of university teaching experience at the graduate and undergraduate levels.She has special expertise in program evaluation, evaluation research, and case study methods and have conducted numerous projects for CDC, the Health Resources and Services Administration (HRSA), the Environmental Protection Agency (EPA), the National Institutes of Health (NIH), and private foundations.
She is employed by Westat as a Senior Analyst supporting work in public health program evaluation.She is retired from twenty years as a Research Leader and Office Director at the Battelle Centers for Public Health Research and Evaluation.She is an adjunct Professor of Anthropology at the University of Maryland and at the University of North Texas. In this capacity she teaches graduate courses in evaluation.Among her publications is Evaluation: A Culture Systems Approach, in press for release in summer 2015 and Creating Evaluation Anthropology: Introducing and Emerging Sub-Field (NAPA Bulletin 24, 2005).
February 18, 2015: Sometimes Practice Makes Perfect:  Cultural Changes in the Training of Anthropologists with Elizabeth Briody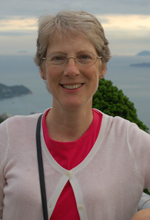 Abstract
If you are either a faculty member or a student interested in training related to professional anthropological careers, this webinar is for you!
Interest in anthropological practice has never been higher.Students continue to seek greater job market preparation yet many faculty wonder how to help them.We will talk about:
1. Key differences between "traditional" anthropology programs and applied/practicing-oriented programs
2. Commonalities across high performing applied programs
3. Four distinct models of program effectiveness, highlighting the cultures of the University of Memphis, University of Maryland-College Park, Northern Arizona University, and the University of North Texas
4. If you are a faculty member: How do you build a program with a focus on application and practice?
5. If you are a student: How do you choose a program that will work for you?
Bio
Elizabeth K. Briody, Ph.D. is Founder and Principal of Cultural Keys LLC, a firm that helps companies and nonprofits understand and address organizational and cultural-change issues. Briody has helped clients in many industries, including those at General Motors where she worked for 24 years. She is currently a member of the AAA Executive Board and just completed her service as Chair of the AAA Working Group on Mentoring.
The event is complimentary, and you can view it here, a YouTube video will be made available shortly.
 2014 Webinars
December 17, 2014: Mastering the Campus Visit with Karen Kelsky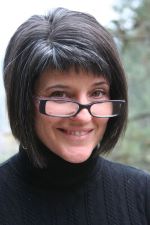 Dr. Karen Kelsky is the founder and principal of The Professor Is In, a blog and business dedicated to helping Ph.D.s turn their advanced degrees into jobs.  A former R1 tenured professor in Anthropology, and department head in the Humanities, Dr. Karen demystifies the unspoken rules that govern university hiring. In addition to blogging on every aspect of the job market, from building a competitive record and planning a publishing trajectory, to writing job applications, interviewing, and negotiating an offer, Dr. Karen works directly with clients on their individual job searches.  She also has a book in press with Random House, The Professor Is In: The Essential Guide to Turning Your Ph.D. Into a Job.  It comes out August 4, 2015.
In this webinar, I walk you through the basic expectations and potential pitfalls of the dreaded Campus Visit (sometimes called a Fly-Out) in Anthropology.  There will be time for Q and A at the end, so bring questions!  We will examine:
 -The basic organization of a campus visit
 -The job talk and Q and A
 -The single biggest pitfall for candidates
 -The teaching demo
 -The initial arrangements and scheduling
 -Handling meals gracefully
 -Preparing for the visit
 -What to wear, especially in cold weather
– Meetings throughout the day
November 5, 2014: Social Network Analysis for Qualitative Research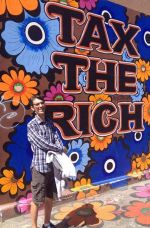 Samuel Gerald Collins is an anthropologist at Towson University in Baltimore, Maryland.  His research examines the urban as the confluence of people and social media.  He is the author of various books, book chapters and articles, among them All Tomorrow's Cultures: Anthropological Engagements With the Future (Berghahn, 2008), Library of Walls (2009) and, along with co-author Matthew Durington, Networked Anthropology (Routledge, 2014).  He is currently in Seoul on a Fulbright Grant.
Webinar Summary:
1. Terms for Social Network Analysis.
2. Using NodeXL
3. Case Study 1: Who are my interlocutors?
4. Case Study 2: Where is my field site?
5. Case Study 3: What happened to my research?
6. Additional Resources
October 15, 2014: Mobile Economies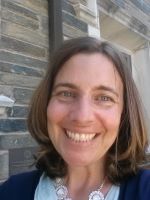 In September 2014 Apple unveiled its new iPhone 6, which also features Apple Pay, a mobile payment system. Although mobile payments have been slow to take off in the United States and other countries, they are extremely popular in Kenya, where billions of dollars are transacted by almost 20 million account holders.  Development economists hope that mobile money will be a part of a new "cash-light" future, bringing the benefits of financial inclusion to millions in developing settings.
The webinar takes an anthropological view of mobile money in Western Kenya as a form of communication, shaped by local cultures of friendship and kinship, and by the direct and often private connections that mobile phones allow. I use social network analysis to examine features such as reciprocity, centrality, and brokerage in the social networks of mobile money. This webinar will engage us in a conversation about the use of mobile phones cross culturally, and about how we can use new methods to understand the cultural and social impact of mobile phones.
Sibel Kusimba is an anthropologist in residence at American University.  She has been conducting anthropological fieldwork in Kenya since 1993.  Her initial research interests were in Paleolithic, protohistoric and recent hunter-gatherers; her 2003 book, African Foragers, was named an outstanding academic book by the American Library Association.  Since living through the mobile phone revolution in Africa, her interests have turned to the social and cultural impact of mobile phone communication, in particular the use of mobile money.  For two field seasons she has traced the social networks of mobile money in families and communities, sponsored by the Institute for Money, Technology and Financial Inclusion at the University of California at Irvine.
October 2, 2014: AAA Virtual Event- Ebola and Anthropology
The escalating Ebola crisis affects us all, and has shown a need for greater cooperation in developing public health communication and strategies. On October 2, 2014 (important to note this is a Webinar THURSDAY) 1 PM EST, the American Anthropological Association will be hosting a virtual event panel discussing the role anthropologists play in not only research, but infrastructure and policy, in light of the escalating Ebola outbreak in western Africa.
The panel will include Adia Benton, Robert Hahn, Jacklyn Lacey, and Michael McGovern; with Julie Livingston as the acting moderator. We will also be trying a new format for this webinar: tapping into Google Hangout On the Air. We will be streaming the event live on YouTube, where you will be able to interact with the panelists directly through comment submission. Come be a part of this important conversation and technological experiment.
Robert A. Hahn has served as an epidemiologist at the CDC since 1986 and is a member of the Senior Biomedical Research Service. He received his doctorate in anthropology at Harvard University and his masters of public health in epidemiology from the University of Washington. He is the author of Sickness and Healing: An Anthropological Perspective and co-editor of Anthropology and Public Health: Bridging Differences in Culture and Society.

Adia Benton is an assistant professor of anthropology at Brown University. She holds a PhD in social anthropology from Harvard University, an MPH in international health and infectious diseases from Emory University's Rollins School of Public Health, and an AB in human biology from Brown University. Her work focuses primarily on the politics and culture(s) of health institutions, the issues they prioritize and the communities in which they work; among the topics she studies are HIV/AIDS, infectious disease epidemiology, gender violence, and access to surgical care. She is the author of HIV Exceptionalism: Development through Disease in Sierra Leone (University of Minnesota Press 2015).


Jacklyn Lacey is curatorial associate of African and Pacific Ethnology at the American Museum of Natural History. The two major themes in her work currently are intersections of infectious disease epidemiology, medical anthropology, sociology and anthropocene studies as well as analyzing museum discourses on African culture and technology. She has a background in virology and medical anthropology, previously working in public health education in Tanzania, HIV/AIDS testing and research at African Services Committee in Harlem, and in Drew Cressman's NSF-funded immunology lab at Sarah Lawrence College.

Mike McGovern is a political anthropologist who works in West Africa and uses a variety of sources from kinship idioms to the aesthetics of state-sponsored folklore to try to understand post-colonial states within the arc of longer historical trajectories. He has taught anthropology at Yale and was also the West Africa Project Director of the International Crisis Group, a Brussels-based think tank that analyzes the causes of armed conflict.
The event can be viewed on YouTube or Google+. Our Q&A tab is active now, so if you have a question you know you'll want answered, submit it now, and we'll address it during the Q&A session.
Be sure to check out Somatosphere's article "Ten Things that Anthropologists Can Do to Fight the West African Ebola Epidemic"
As well as NPR's recent article "The Experts The Ebola Response May Need: Anthropologists"
September 17, 2014: Ken C Erickson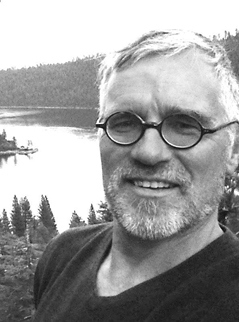 Doing "Consumer" Anthropology, Warnings and Advice*
Dr. Erickson is the CEO of PacEth — a small market and design research firm that uses anthropological methods to help organizations understand consumers and design better products and services for them — and International Business faculty member at the Darla Moore School of Business, U. South Carolina
Whether its burgers or Boeing, anthropological technique and theory have found significant purchase in the business world.  Sometimes.  The questions Anthropologists ask often lead to discomfiting revisions in thinking about who buys products and services and what using or experiencing them means.  Bringing anthropological stories to the enterprise table can even raise fundamental questions about the nature of business.
Fundamental questions (about value, valuation, sustainability, and suffering caused by organizations, for example) need not be laid aside while asking and answering enterprise tactical questions. Using video examples and tales from the field, this webinar offers tips and tricks for finding an anthropological focus that can be heard and, sometimes, become levers to think about and change organizational practices.
You can now view the recording of the webinar here.
May 8, 2014: Harjant Gill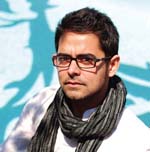 Ethnography And Film
On May 8, 2014 at 2 PM Harjant Gill will lead the fourth installment of AAA's Webinar Wednesday (mixing it up on THURSDAY).  Harjant Gill is an assistant professor of anthropology at Towson University, Maryland. He received his PhD from American University in 2012. His research examines the intersections of masculinity, modernity and migration in India. Gill is also an award-winning filmmaker and has made several films that have screened at film festivals and academic conferences worldwide. His latest documentary, Roots of Love explores the changing significance of hair and turban among Sikhs and is currently being screened on BBC World News, BBC America, Doordarshan (Indian National TV) and on PBS channels nationwide. Gill is currently co-directing the Society for Visual Anthropology (SVA) Film & Media Festival. His website is www.TilotamaProductions.com.
Harjant's full film can be viewed here.
May 5, 2014: Nicholas Wade and Agustin Fuentes
A Troublesome Inheritance – A discussion on genes, race and human history with author Nicholas Wade and Agustin Fuentes
On May 5, 2014 at 1pm a lively discussion between author Nicholas Wade and anthropologist Agustin Fuentes will be moderated by AAA Executive Director, Dr. Edward Liebow. You can view the webinar straight from WebEx here, or view it on YouTube here.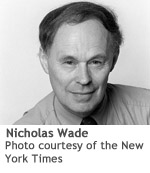 Nicholas Wade received a B.A. in natural sciences from King's College, Cambridge. He was deputy editor of Nature magazine in London and then became that journal's Washington correspondent. He joined Science magazine in Washington as a reporter and later moved to The New York Times, where he has been an editorial writer, concentrating his writing on issues of defense, space, science, medicine, technology, genetics, molecular biology, the environment, and public policy, a science reporter, and a science editor. Wades latest book A Troublesome Inheritance: Genes, Race and Human History (Penguin Press) will be available on May 6.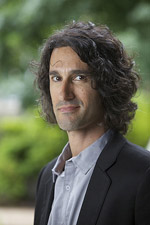 Agustín Fuentes, trained in zoology and anthropology, is a professor of anthropology at the University of Notre Dame. His research delves into the how and why of being human. From chasing monkeys in the jungles and cities of Asia, to exploring the lives of our evolutionary ancestors, to examining what people actually do across the globe, Professor Fuentes is interested in both the big questions and the small details of what makes humans and our closest relatives tick. Fuentes is author of Race, Monogamy and Other Lies They Told You: Busting Myths About Human Nature (University of California Press).
March 19, 2014: Mark Aldenderfer: The Bar is Very High: Academic Dossier Evaluation and What to Expect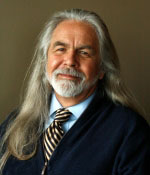 Mark Aldenderfer, UC Merced will lead the third installment of AAA's Webinar Wednesday series. Presenting on the topic of academic dossier evaluation, Mark will address topics that include:
Crafting tenure dossiers and the importance of publishing records (including online publishing)
The realities of what PhDs can expect during the tenure evaluation process and being prepared
Department culture and the expectations of deans, chairs, admins and colleagues
The webinar will be of particular interest to graduate students, recent PhDs, as well as AAA Section Leadership and volunteers.
Mark S. Aldenderfer is an American anthropologist and archaeologist. He is the Dean of the School of Social Sciences, Humanities, and Arts at the University of California, Merced. He has served as Professor of Anthropology at the University of Arizona, and the University of California, Santa Barbara.  Aldenderfer received his Ph.D. from Penn State University in 1977. He is known in particular for his comparative research into high-altitude adaptation and for contributions to quantitative methods in archaeology. He has also served as editor of several journals in anthropology and archaeology.
Missed the webinar? Download and view it by clicking here. Download the webinar's presentation here.
February 19, 2014: Rosemary Joyce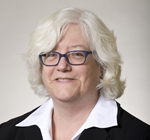 Best  Practices: Recruitment and Retention of underrepresented minorities into anthro programs
On February 19, 2014 at 2pm ET, AAA will host a webinar event with Dr Rosemary Joyce on the topic of Best Practices:Recruitment and  Retention of Underrepresented Minorities in Anthropology Programs.The webinar will be of particular interest to anthropology students, faculty, department chairs and administrators. The program will cover topics such as:
•Developing a pipeline—reaching out to minority students through strategic partnerships with Historically Black Colleges and Universities, Tribal Colleges and  Universities, and professional organizations
•Inclusive admissions processes—moving away from GRE scores to screen out applicants and looking carefully at GPAs and other indications of academic merit
•Mentoring for retention and completion—clearly defined benchmarks of progress, and formal required consultation of students and faculty to communicate progress and benchmarks

Rosemary Joyce, Professor of Anthropology at the University of California, Berkeley, received the PhD from the University of  Illinois-Urbana in 1985. Currently Associate Dean of the Graduate Division at  Berkeley, she oversees graduate admissions, academic careers, and professional development that annually produce the largest number of doctorates granted to students from under-represented populations. As a member of the anthropological  archaeology program at Berkeley, she was a co-recipient of the Leon Henkin Citation for Distinguished Service from the Committee on Student Diversity and Academic Development of Berkeley's Academic Senate in recognition of the success of the program in increasing diversity. She has been a mentor of undergraduates in the McNair and Mellon-Mays programs and in the UC Presidential Postdoctoral program intended to increase diversity among faculty in academia.
Click here to review the recorded event
Click here to download a PDF of the PowerPoint used in the webinar.
Password: anthropology
January 22, 2014: Riall Nolan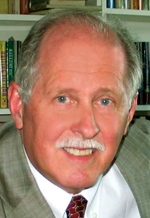 The webinar topic is professional development and career building for  anthropologists outside of the academy.
Program topics will include CV writing, job search tips, interviewing and more.
This webinar will be of particular interest to advanced graduate students, those who have recently earned their PhD and those seeking practicing anthropology careers.
Click here to view the recorded session
Click here to download the PowerPoint used in the webinar
Make sure to download all necessary software before the event begins.
Password: anthropology